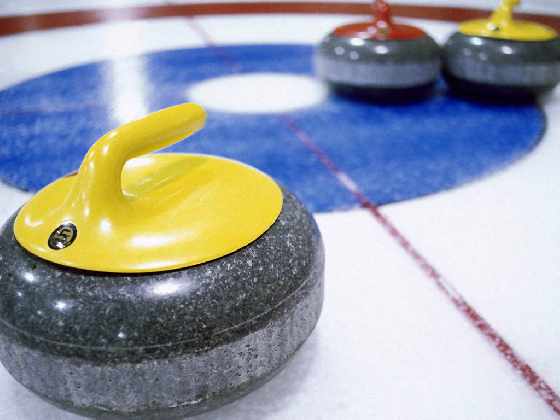 Registration is now open for the second annual Curl for Safety Bonspiel. It's happening at the Woodstock Curling Club on February 19th and all of the proceeds will be going to MySafeWork.
WOODSTOCK - Attention all curlers! The Curl for Safety Charity Bonspiel is back and looking for more teams, sponsors and even volunteers.
This is the second annual bonspiel and this year's charity will be MySafeWork, a charity dedicated to making workplaces safer for everyone. The cost per team is $300, there will be lunch and dinner provided for every curler and volunteer. The bonspiel will have 2 matches for each team, with 6 ends per match and vaccination rules do apply.
Wes Mazur of Mazur Safety Inc. came to the Heart FM studio to talk about the annual Curl for Safety Bonspiel.
"This will be the second time that we have curl for safety locally in Woodstock and the goal is to raise money for a charity of choice. My company is Mazur Safety Inc and we have selected a charity that is in the health and safety business. Coming up on February 19th, which is the long weekend in February, we'll be hosting a full day bonspiel. It's been selling pretty good so far but we're still looking to fill up the curling teams all the way to 16 and I think were sitting at 12 right now, which is positive, and looking for local sponsors, businesses, people to get involved, high school students if they want to get some volunteer hours, come on out!"
In order to inform people about what they're giving their money to, Mazur shares the story of how MySafeWork was created and their goal as a charity.
"It's been around for a while, My Safe Work's story is, at the age of 18 a young man named David Ellis was killed in an industrial workplace accident he was given very limited training and no supervision. It was only his second day on the job and after his death his father Rob Ellis started My Safe Work which is the non profit organization and the registered charity. MySafeWork's mission is to prevent people from getting killed, injured, and harassed on the job and they're committed to creating a social movement against unsafe work through education and empowerment and at the same time they go around and they inspire companies to establish a very strong safety cultures through employee engagement."
All the proceeds will go towards My Safe Work. The bonspiel will be on February 19th with four spots left. For registration and inquiries, email office@mazursafety.com.