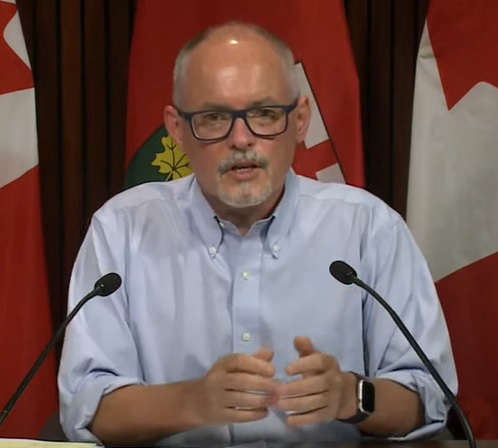 Dr. Kieran Moore's weekly press conference has been moved from Thursday to today.
With Christmas right around the corner, several provincial health officers are planning to release updates today.
BC and Ontario are just two of the provinces that will address residents as Omicron cases continue throughout Canada.
Ontario's Chief Medical Officer of Health Dr. Kieran Moore will hold his weekly COVID-19 update today instead of Thursday.
There is no word yet if any announcements are forthcoming.