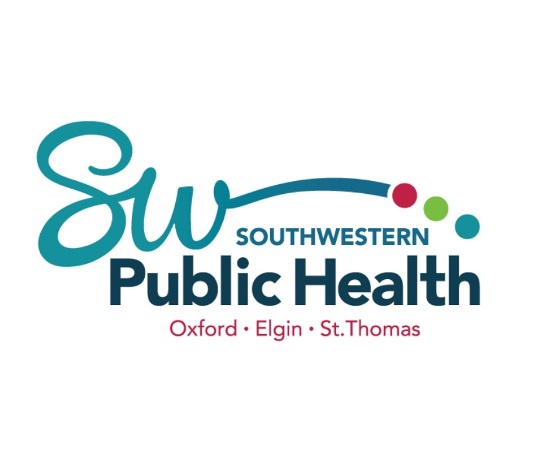 Southwestern Public Health has confirmed the first positive case of COVID-19 in Oxford County. 
OXFORD COUNTY - Southwestern Public Health has confirmed the first positive case of COVID-19 in Oxford County.
This is the second positive case in the region, the first being a man in his 30's from Elgin County. Dr. Joyce Lock, Medical Officer of Health for Southwestern Public Health says a man in his 30's from Oxford County contracted the virus after coming into close contact with someone outside the region who has the coronavirus.
This individual was assessed, tested and released by Woodstock Hospital where all appropriate infection control precautions were followed. He is now in self-isolation at home and being followed by Southwestern Public Health. Dr. Lock says they are currently getting in contact with anyone who may have had close contact with the man.
"We are following up with any contacts of the individual by telephone. You will receive a telephone call from our infectious disease team if you were identified as a close contact. In the meantime, this is a reminder that anyone can be infected at any age. Be vigilant in following guidelines outlined by the health unit and the Ontario Ministry of Health."
Southwestern Public Health is not releasing the exact location of the individual at this time other than to say that he is from Oxford County. Dr. Lock also indicated an assessment centre will be opening soon at the Woodstock Hospital.
"The Woodstock Hospital testing centre has been approved and we are just waiting for a green light to open up. Currently there is still the capacity to have testing done within the hospitals in Woodstock area. I think the Ministry will provide guidance as to when it would be appropriate to open an assessment centre."
Dr. Lock later clarified that it will be an assessment centre at the Woodstock Hospital.
"It is not a testing centre, it is an assessment centre, so assessment means that the individual will be seen by qualified health care provider and that does not necessarily include testing. It may be limited to instructions as to how to best take care of themselves and when to present themselves to a health care provider for further assessment."
The patient was assessed on March 20th and has been self isolating since then. We do not have an indication as to when he came into close contact with the person who has the virus.
Director of Infection Prevention and Control at Woodstock Hospital Kim Hobbs says the hospital followed all of the proper protocols during the assessment and testing.
"Our Emergency Department staff followed the appropriate precautionary measures when caring for this individual. Infection Prevention and Control has been providing ongoing staff education and training to prepare for a COVID-19 case."
Woodstock Hospital President Perry Lang wanted to thank our front-line staff, along with Southwestern Public Health for the effective response to ensure the patient was safely and appropriately cared for.
"We have all been monitoring the COVID-19 situation as it evolves globally. The Infection Prevention and Control team have worked hard to ensure the hospital is prepared and following proper precautions and protocols."
The best ways to prevent the spread of respiratory viruses, including COVID-19, are to:
- Practice physical distancing. Put two metres between yourself and others when you are out in the community.
- Wash your hands often with soap and water or with alcohol-based hand rub.
- Stay home if you're sick.
- Clean and disinfect high touch surfaces daily. Use a disinfectant and follow manufacturer's instructions.
In order to serve as a credible source of information for the community related to COVID-19, Southwestern Public Health updates its social media channels and website daily.
If you think you may have COVID-19 symptoms or have been in close contact with someone who has it, first self-isolate and then use Ontario's Self-Assessment Tool to see if you need to seek further care.