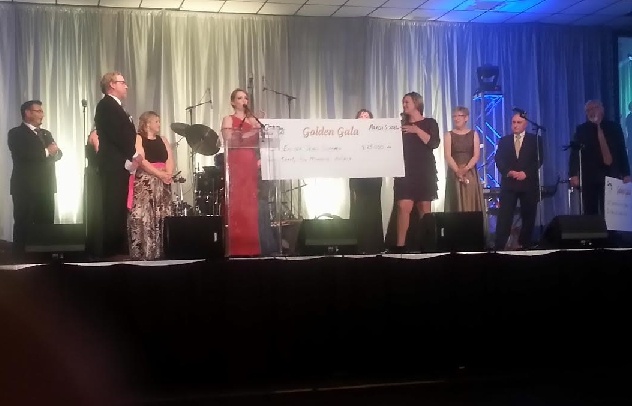 File Photo - Cheque Presentation at the 2016 Golden Gala
Tickets are selling out fast for this year's Golden Gala supporting Southgate, Easter Seals, and the MS Society
WOODSTOCK - Tickets for the 2017 Golden Gala are over 50 percent sold out.
Committee member David Hilderly promotes the event as a great way to shake off winter and dust off your dancing shoes while supporting local organizations.
"We've supported a lot of charities in the past but this year we're looking at supporting the Southgate Centre for Seniors which is a great facility, Easter Seals for kids - our local chapter - and also our local chapter of the MS Society."
It's happening on March 4th at the Oxford Auditorium this year and tickets are $135 each.
The night includes cocktails, dinner, dancing, a silent auction, and some fabulous prizes - two grand prizes of $3,000 travel vouchers are up for grabs.