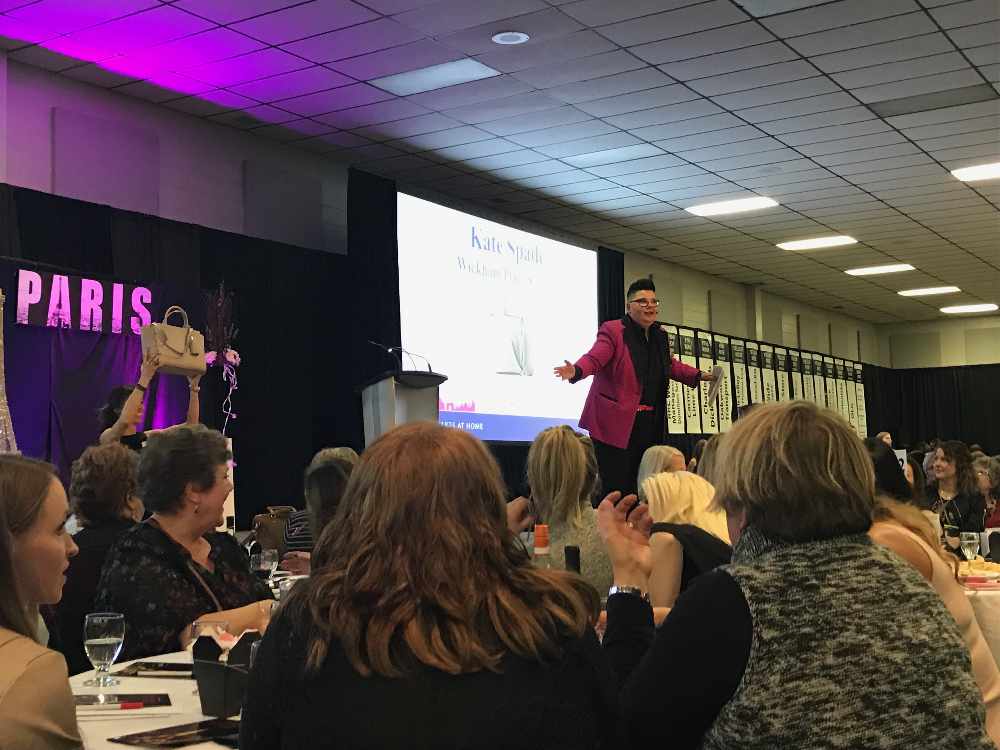 The "Auctionista" during the live auction at Handbags for Hospice (Credit: Marcie Culbert, Heart FM News)
Over $120,000 raised for VON Sakura House at Handbags for Hospice event.
WOODSTOCK - Handbags for Hospice returned to the friendly city.
The popular all ladies event on Friday night at the Oxford Auditorium had hundreds of handbags up for auction.
Over 100 volunteers, including members of the Woodstock Navy Vets and Woodstock Fire Department joined about 875 guests at the 8th annual event to make the night a memorable one. Approximately $120,000 was raised for VON Sakura House, which relies on community donations and they are only partially funded by the government.
Fund Development Manager for VON Oxford Catherine Dorais-Plesko says they are still collecting donations.
"People can donate online. They go to givepoint.com, type up 'VON' and they can go and give a donation to Sakura House. So we have been doing that all month we're not going to be quite sure of the total, I think until the end of the month."
Dorais-Plesko says all of the money raised goes to support the Sakura House.
"We have been able to raise money to provide new sofa beds for the family members who sleep with our patients. There's also been money raised to create a new grief and bereavement program for the children."
The fundraiser has brought in over $700,000 over the past seven years.