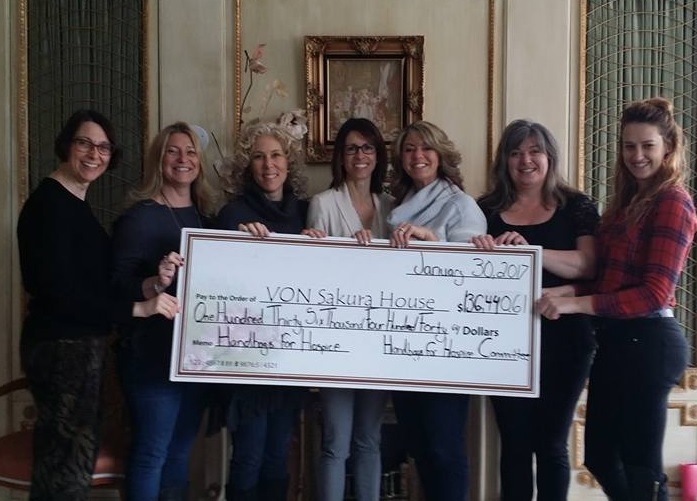 $136,440 is going to VON Sakura House after another very successful Handbags for Hospice event.
WOODSTOCK - Another wildly successful Handbags for Hospice is in the books.
Fund Development Coordinator Michelle Horwood is proud to announce they raised $136,440.61.
"We had over 865 ladies in the room and it's an incredibly popular event - we sell out in about 30 minutes every year."
Although the number is staggering, committee member Sarah Grey says this only underlines how important these fundraisers are.
"We really need to fundraise as much as we can - I think our event raises about 1/5 of what the hospice needs throughout the year just to stay functionally working."
The Fund-A-Need was also successful this year, thanks to the rampant generosity of the ladies in attendance.
Anyone interested in getting involved next year, or volunteering with VON throughout the year is asked to visit the website or give them a call at 519-539-1231 or 1-888-641-5197