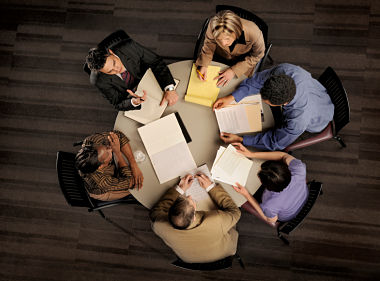 A collaboration attempts to bring new high skilled workers to Oxford County.
As discussed in Part 1 of our series on the future of Oxford County's workforce, a tsunami in slow motion is about to hit local employers.
CEO of Community Employment Services, Jeff Surridge says businesses are recognizing a huge challenge ahead in replacing a large number of workers that are approaching their retirement. If those workers can't be replaced, Surridge says the fallout could be. "An absolute disaster. We talk with a number of employers on a regular basis. Particularly on a high skills level, it's a major concern for them."
But a movement is underway to attract new workers to Oxford County. The Oxford Local Immigration Partnership was launched in September. The goal is attracting newcomers to Oxford County, and providing the supports they need to succeed in not only finding work, but integrating into the community.
As Jeff Surridge points out, the challenge for Oxford County is that we're historically not an area that newcomers have traditionally turned to when arriving in Canada. "Most of the newcomers settle in the large urban centres and they usually don't make it out to our community. How can we figure out a strategy to attract newcomers about the wonderful life that they could have if they came to Oxford?"
That's why collaboration is key, as CES and Oxford County have joined forces with local Economic Development Offices, local industries, businesses and other stakeholders to raise the Oxford County flag, and let the world know that we are open for business, and welcoming newcomers.
Tillsonburg Economic Development Commissioner Cephas Panschow says it will take a combined effort. "We all need to be on our 'A Game' in terms of making sure that we're working together and that we're effectively doing initiatives that result in more workers."
Newcomer attraction is starting to pay off. In tomorrow's Pt. 3 of "Help Wanted", we'll take a look at how Settlement Services is already making a difference for newcomers to our community.