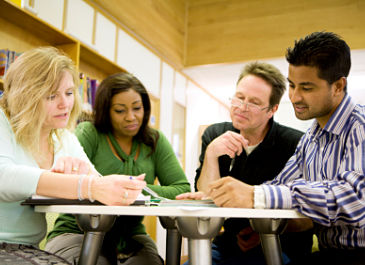 Some of the ideas taking shape to help bring newcomers to Oxford.
In the 5th and final part of "Help Wanted" - we look at some of the new developments underway to help newcomers to Oxford County better integrate into the community.
The biggest development is the recent announcement that Settlement Services is going to be funded for the next 3-years. That allows a friendly face, like Karen Oldroyd to connect with new immigrants and help them along with anything from documentation to finding activities for their kids.
CES CEO Jeff Surridge says the 3-year extension is a vindication for the work put in so far. "...and hopefully much longer after that. Usually if they build it and the people come, then the support continues."
As discussed in Part 4 - many newcomers tend to isolate themselves without getting out and being a part of the community.
Kelly Gilson with the United Way of Oxford has helped establish a new volunteer portal that she feels will be very useful for new immigrants, and established residents alike. "They're looking to expand their resumes perhaps; maybe they're looking to expand their knowledge and use of the English language. Maybe they just really want to do something they've always wanted to do but it isn't something they do for a living. There are all kinds of options, there's really something for everyone."
That portal can be found on the Work-In-Oxford website, where people can also of course search for jobs.
The other new development on immigration in Oxford comes from the Tourism Officer where new Tourism Specialist Meredith Meywood has identified opportunities. "When we have a group coming into the community for tourism purposes, there's also an opportunity for us to promote what a wonderful place Oxford County is to stay and live in."
Meywood hopes some of Taiwanese groups that come to Oxford County will consider a future here.
The lifestyle certainly appealed to Monica Barrientos from Costa Rica, who we introduced earlier in the series.
She personifies the spirit of newcomers: someone who has the will to match the opportunity that is offered to her. "You have to move yourself, of course. But they help you, they open doors for you to do things, the opportunity to learn, to grow up, and to make your goals."