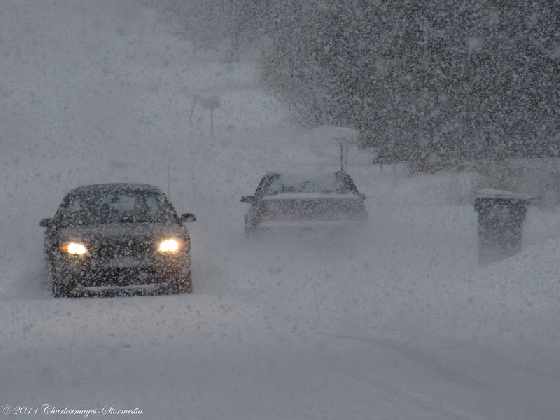 45 people had to stay in a warming centre provided by Strathroy Caradoc Township after getting stranded last night.
MIDDLESEX COUNTY - Highway 402 remains closed from the 401 to Nauvoo Road in Lambton County.
OPP closed off the road because of whiteout conditions on Thursday afternoon around 3 p.m. The hope is the highway will be open again around noon today. Police responded to multiple collisions and people in the ditch yesterday. Around 45 people, a dog and a fish were hosted at a warming centre overnight. They stayed at the Gemini Sportsplex in Strathroy-Caradoc.
Provincial Highway 402 is anticipated to be closed until noon today to facilitate snow clearing and the removal of vehicles that were abandoned for the night.
Constable Max Gomez, Middlesex OPP Media Relations Officer says the road conditions are still pretty bad.
"Road conditions in the area remain a challenge and motorists are asked to refrain from unnecessary travel on roads around Strathroy and Watford. Please do not call the OPP for road conditions. Road conditions are available by calling 511 and connecting with OPP and MTO social media platforms."
Middlesex OPP is reminding motorists to obey the road closure signs and barriers. Driving on a Closed Road is an offence under the Highway Traffic Act.