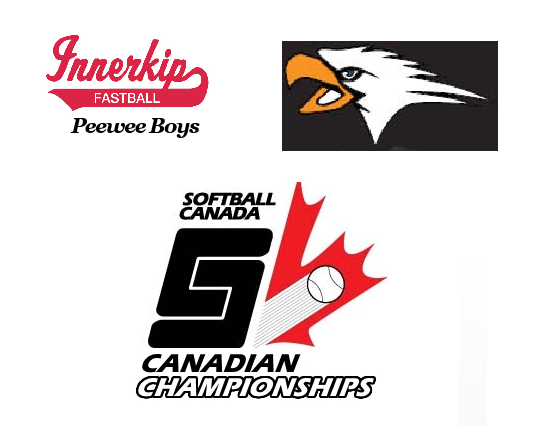 A Peewee Softball team from Innerkip is raising funds to get to the national championships in Saskatoon.
INNERKIP - The Innerkip Under 14 Peewee Boys Softball team is making Oxford County proud as they have earned an invitation to the 2016 Co-op U14 Boy's Canadian Softball Championships.
The boys will be on their way to Saskatoon in mid-August to compete on a national level, but first there is some fundraising that needs to be done.
Coach Peter VanBoekel says the boys worked hard to punch their tickets to the Championships.
"We played in a qualifying tournament in Palmerston a few weekends ago and came second. The top two teams qualified to go to the Canadian Championships in Saskatoon. We lost the first game in the tournament and had to go the long way around so it was do or die all weekend but they managed to come all the way back and get into that top two spots."
But to get the boys to the tournament, they are going to have to do a lot of fundraising over the next few weeks.
"So we've made a committee up amongst all the parents - we're doing car washes this weekend, we're doing bottle drives, we're doing some raffles, we're working at the ballpark on some other tournaments and do everything we can. We're trying to find some corporate sponsors as well to help the boys get there."
Your first chance to chip in and help the team will be on Sunday during the Gord Marshall Memorial - they will be set up at the Innerkip Fire Hall for a car wash.
Boston Pizza will also host a booster night on July 24th. It will be a buffet style dinner at 7 p.m. Tickets cost $20 per person.
And then the team will have Liquor Raffle and Silent Auction on Saturday August 6th during the Peewee Provincial Tournament at Innerkip Park.
They are asking people to save their empties - the boys will be around on August 2nd to pick them up.
If you're interested in helping out contact VanBoekel at 519.533.2530 or email him at peterv@parion.ca. They are currently looking for prizing for the Silent Auction.