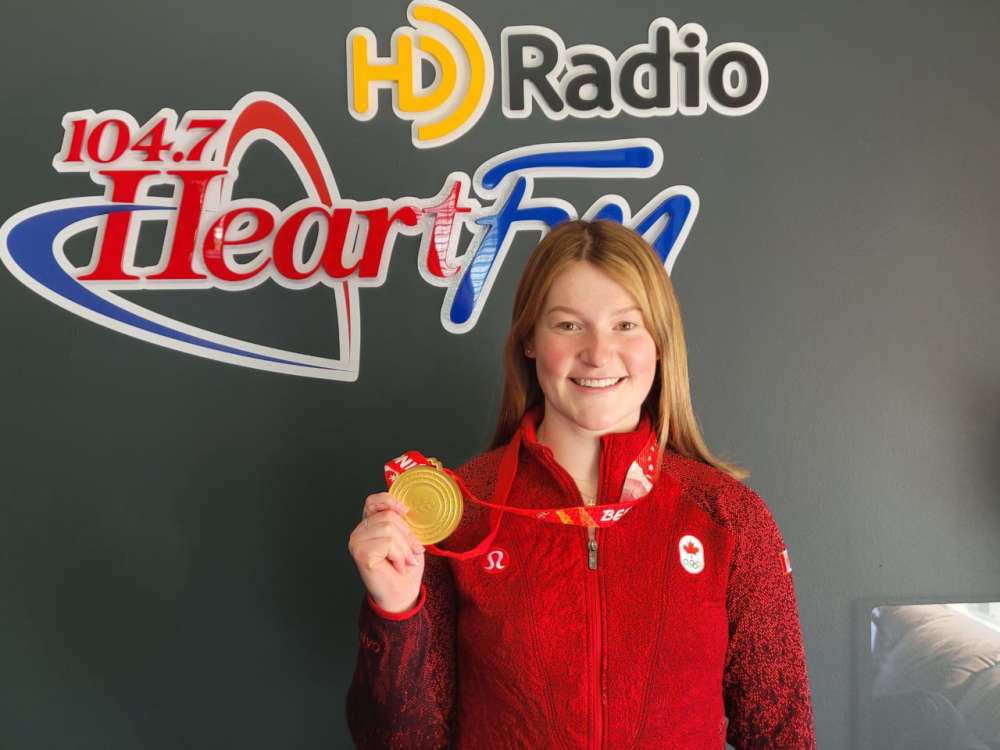 In her interview with Dan and Marcie this morning, Ella Shelton talked about the upcoming IIHF Women's World Championship in Brampton and how she's excited to play for Team Canada once again.
FOLDENS - Ella Shelton is getting ready to suit up for Team Canada once again at this year's IIHF Women's World Championship in Brampton.
She helped Team Canada win the championships back in 2021 and 2022. She was also on the team that won the gold medal at the 2022 Beijing Olympics.
Shelton loves playing for Canada on the world stage.
"Going back to play for Canada with all of my best friends I have met over the years, we get to come together again and compete for something that's super meaningful to all of us and hopefully we come out on top!"
During her interview with Dan and Marcie this morning, she talked about what her training schedule is like.
"Hockey Canada has done a great job in having ample ice time for us in the GTA area and allows us to get together as an Ontario group. It's about five days per week and then I get to take my weekends to get some recovery in and take my time to make sure I am ready for April 5th when worlds starts."
With Brampton hosting this year's tournament, Shelton is looking forward to having her friends and family watch the games in person.
"A lot of my family have bought tickets and want to come to the games. I know a lot of people in Ingersoll have also bought packages of tickets so they can come to a game or two. It will be exciting to see multiple familiar faces."
The 2023 IIHF Women's World Hockey Championships will begin on Wednesday April 5th and wrap up on Sunday April 16th.
During her interview this morning, Shelton also talked about the following:
- How she started playing hockey at a young age and why she loves playing defense.
- What it's like having the entire community of Oxford County supporting her.
- How she enjoys sharing the medals she wins with the community in order to inspire young kids to chase their dreams.
- Her plans for St. Patrick's Day.
You can listen to the full interview below: