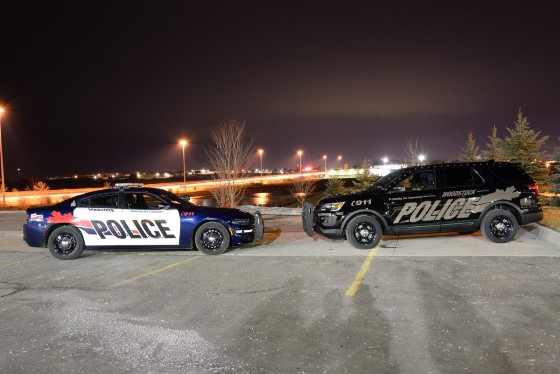 Woodstock Police arrested two men on a crime spree in Woodstock after getting some help from the public.
WOODSTOCK - Two men have been arrested after a crime spree in Woodstock.
Police say the men were spotted going thru parked vehicles in the area of Wedgewood and Three Wood Drive last Wednesday at 3:00 a.m. At one point, one of the suspects knocked on the door a home in the area and asked to use their phone. The homeowner called police. Officers found the first suspect in the Lakeview area.
38 year old Rae Mustapha from London was arrested and charged with theft under, fail to comply with probation and possession of stolen property.
A couple hours later police were called by a person out walking their family dog on Fairway Road. They found the second suspect lying down in the backseat of their car and called Police.
Officers arrived and arrested 22 year old Louis Elm of London. Elm was charged with break and enter, assault, possession of stolen property and fail to comply with a Recognizance.
Police recovered a stolen vehicle and several stolen items.