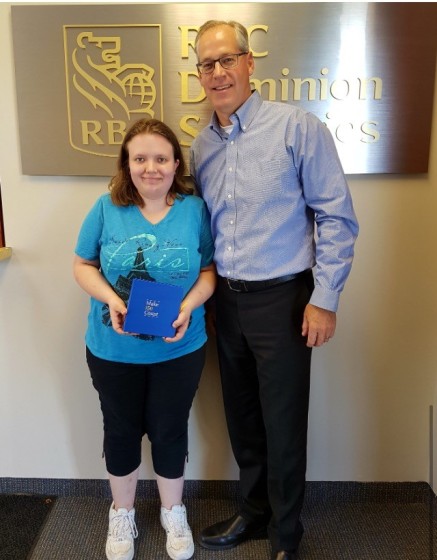 Kristin Whitehead of Huron Park Secondary School was one of the recipients of $150 in RBC's Make 150 Count Challenge.
WOODSTOCK - A Huron Park Secondary School student is showing how $150 can make a big difference.
In honour of Canada's big 150th anniversary RBC put out a challenge to young people in Canada - use just $150 and make a positive impact on the community.
Kristin Whitehead rose to that challenge and decided she wanted to help kids at Springbank Public School learn. To do this, she pledged to spend that money and buy school supplies. RBC liked her idea, and ponied up the cash to make it happen.
Whitehead says those school supplies will go a long way.
"I also did a presentation of the stuff I donated towards them - crayons, pencil crayons, glue sticks, stickers, and markers"
Staples of Woodstock also helped to keep the good vibes going by matching Whitehead's donation with one of their own.