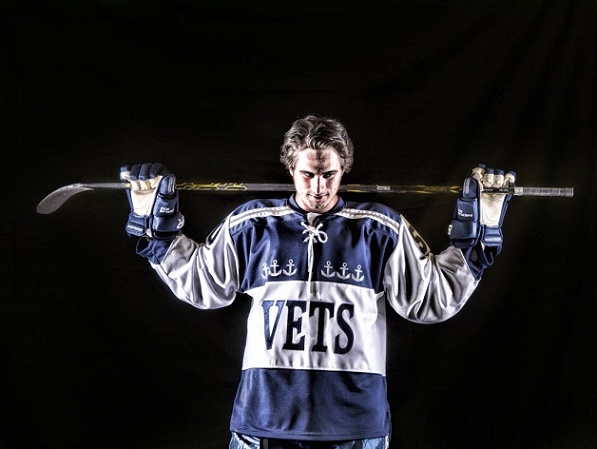 The puck drops at 7:45 at Southwood Arena tonight for the first of 2 preseason games for the Woodstock Navy Vets.
WOODSTOCK - The Navy Vets are gearing up for another season with 2 preseason games scheduled
They open their 2017 Pre-Season tonight against the Dorchester Dolphins at Southwood Arena @ 7:45pm. Vets President Devin Young tells Heart FM why he gets excited for the preseason games.
"It's always a fun time of year, because you get a chance to see some players that are on the bubble, just trying to make the team, as well as some of our regulars that are already signed to the team."
The Navy Vets also host the Port Stanley Sailors at Southwood on Saturday afternoon @ 3:45pm. The official Season Opener is a free game on September 15th @ Southwood.