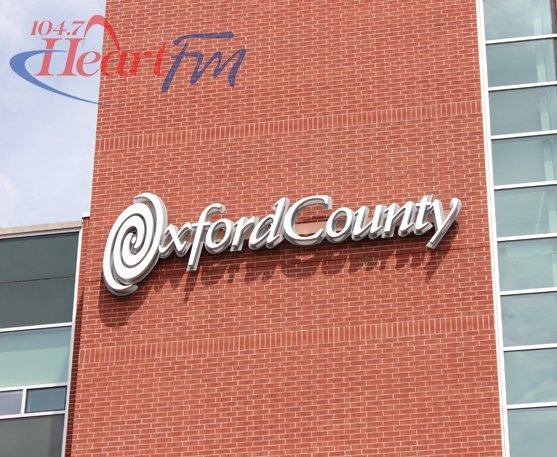 Tillsonburg, Woodstock and Ingersoll have voted against keeping the status quo when it comes to the Oxford County composition. One thing on the table is having the Warden elected at by the public.
OXFORD COUNTY - Oxford County is not ready to make a decision on the composition of council.
They have deferred a decision on the matter until November and will have to make a decision by December 1st. Staff is recommending they keep the status quo of a 10 member council where the Warden is selected by County councillors. Tillsonburg, Woodstock and Ingersoll have voted against keeping the status quo. Tillsonburg in particular wants to add another seat at the table for the town. Another item on the table is having the public select the Warden during municipal elections as opposed to council.
Warden Larry Martin says they want to hear more from the lower tiers.
"They have deferred discussions back to the lower tiers and establish a committee to look at something to see if a middle ground can be achieved. The thing is, we have to remember a year ago, we went through a Regional Review and this is the same Provincial GOvernment and the impression we got at that time was fewer politicians."
Martin says they didn't get an answer from Ingersoll as to why they didn't want to maintain the status quo and Woodstock is looking for a weighted vote. The item will come back to the County Council on November 12th and Martin is hopeful a resolution will happen at that time.
Martin says in order to make changes you would a triple majority vote. That would include the majority of votes on Oxford County Council, the majority of members on lower tiers consenting and the majority of the people who are represented by the area municipalities.