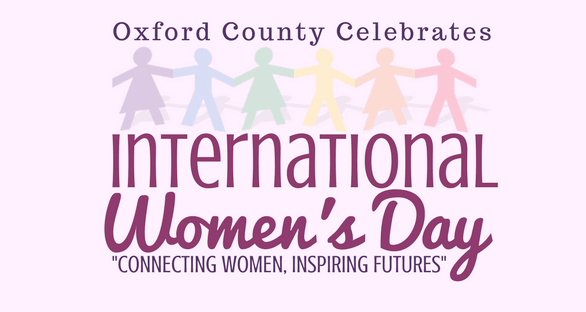 Women are predominately making headlines across the globe these days, Oxford County plans to celebrate the women in our county who are making a difference.
OXFORD COUNTY - It's been said that women are the foundation of any community, on March 8th Oxford County will be recognizing the volunteer efforts of the women in our community that help to build that foundation.
The AppreSHEation awards are now accepting nominations of women who have made significant contributions in Oxford County.
Event Organizer Phyl McCrum says they are looking for women with good character the nomination pool.
"Women who have made contributions in their community, perhaps involved in activism, or social and economic advancement of women, who feel that gender equality is important."
Women are predominately making headlines across the globe these days for speaking out and using their voice on women's rights and equality.
McCrum says that before the movement, that is exactly what the AppreSHEation awards has been about since it began in 2008.
"This is an opportunity for women to come together and celebrate, it's also an opportunity for women to receive support from other women and collectively be a strong voice around women's equality."
The Oxford County International Women's Day AppreSHEation awards will take place at the Oxford Auditorium from 11:00 AM – 1:30 PM.
A free chili lunch will be offered, with local vendors, artisans, and organizations on hand with interactive activities.
Nominations for the AppreSHEation awards are now open until February 8th at 8a.m.