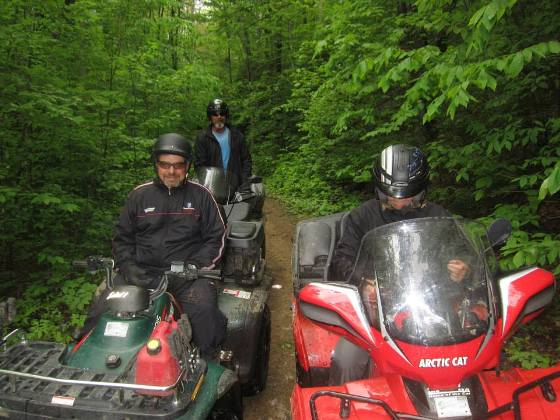 Oxford OPP were out on the trails this long weekend to promote ATV safety.
Oxford County OPP spent a lot of time on ATV trails this long weekend.
Officers were on the trails for a 12 hour period during the weekend at local trails in East-Zorra Tavistock, Norwich Township and Tillsonburg. Police were watching for impaired drivers and making sure everyone had the proper safety gear and insurance. Police did end up charging several drivers for not wearing a helmet and for failing to produce insurance. Several warnings were also issued for not having the proper permit or plates.

The OPP will continue this ATV enforcement throughout the ATV season are working with local municipalities to identify hot spots that adversely impact traffic safety.
Police will be doing targeted enforcement in some of the more dangerous areas for ATV operators.
The OPP is reminding all drivers, on and off-road, that driving defensively and safely will go a long way toward reducing deaths on Ontario roads and trails.