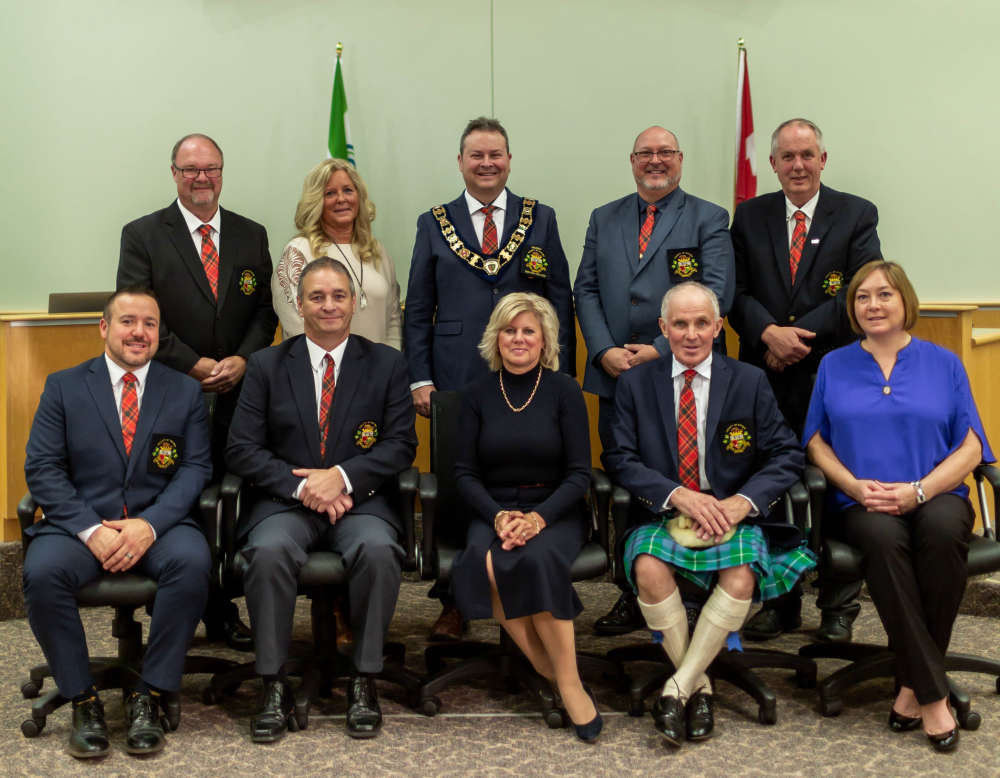 Zorra Mayor Marcus Ryan has been elected as Oxford County Warden for the 2022-26 term.
OXFORD - Oxford County has a new Warden and Deputy Warden.
Zorra Mayor Marcus Ryan has been elected as Warden by the 2022-26 County Councillors for the term.
Ryan was one of four County Councillors returning for the term, along with Blandford-Blenheim Mayor Mark Peterson, South-West Oxford Mayor David Mayberry and Woodstock City-County Councillor Deb Tait.
They were sworn in alongside the first-time County Councillors; Ingersoll Mayor Brian Petrie, Tillsonburg Mayor Deb Gilvesy, East Zorra-Tavistock Mayor Phil Schaefer, Norwich Mayor Jim Palmer, Woodstock Mayor Jerry Acchione and City-County Councillor Bernia Wheaton.
The Deputy Warden is elected each year as opposed to the entire term. For 2022-23, Jerry Acchione will serve as the Deputy Warden.
The swearing and the nominations for Warden were the only proceedings in today's County Council meeting, however both Ryan and Acchione earned an opportunity to speak.
Ryan took the time to thank the Councillors and speak fondly on his expectations for the team.
"I am really looking forward to the challenges that we're going to have. We are definitely going to have some challenges. We are definitely going to have some opportunities as well. I think this Council is well-suited to work together. When we disagree, we'll disagree. We'll try to find compromise. When we can't, that's why we vote. We'll win some, we'll lose some, we'll all be on both ends of that, but I'm confident this Council us up to those challenges and opportunities and we will find a way to deliver for Oxford County residents."