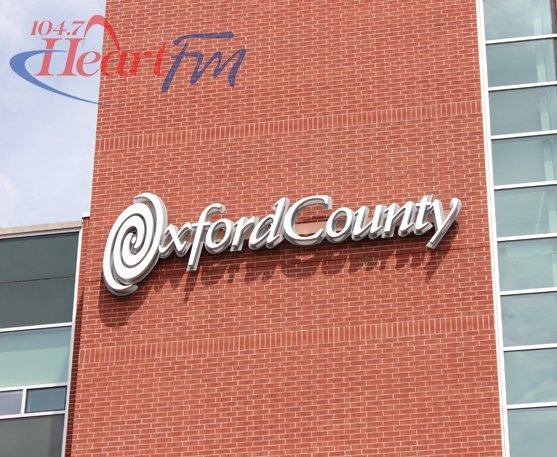 Screening measures are in place at the Woodingford Lodge, Oxford County Libraries and archives will be closed until April 5th and the County will suspend all non essential meetings.
OXFORD COUNTY - Oxford County has put out a statement regarding COVID-19 and measures taken by Southwestern Public Health.
Some of the measures to support the community are as follows:
Screening measures at Woodingford Lodge
On March 11, Woodingford Lodge, at the direction of the Ministry of Long-Term Care, enacted an active screening process through which access to each of its three sites (Woodstock, Tillsonburg and Ingersoll) is isolated to one door. All entrants to Woodingford Lodge sites are being asked to complete a screening questionnaire and have their temperature taken.
Woodingford Lodge is also actively screening all resident admissions, re-admissions and returning residents. Additional actions taken to lower the risk at our sites include limiting people entering the site for educational programs and events, including celebrations of life. Volunteer services also have been put temporarily on hold.
Oxford County Library
Effective March 14, all 14 Oxford County Library branches will close for three weeks, to April 5, to correspond to Ontario school closures. The Library will continue to offer a range of online programming, including tools and resources for children and students available in the "eLibrary" at www.ocl.net.
Oxford County Archives
Oxford County Archives will also be closed from March 14 to April 5, 2020, inclusive. Archives will continue to respond to research inquiries through email at archives@oxfordcounty.ca or by phone at 519-539-9800, ext. 3918.
Meetings and events
Oxford County has suspended all non-essential, operations-related meetings and other events until further notice.
The County is reminding people to visit Southwestern Public Health at www.swpublichealth.ca for accurate and up-to-date information about COVID-19 in Oxford County.
Also, with news reports of people stockpiling toilet paper, Oxford County reminds people that "flushable" wipes products are not in fact flushable and cost millions of dollars in damage each year to municipal wastewater systems. Please dispose of these wipes in the garbage, not in the toilet.