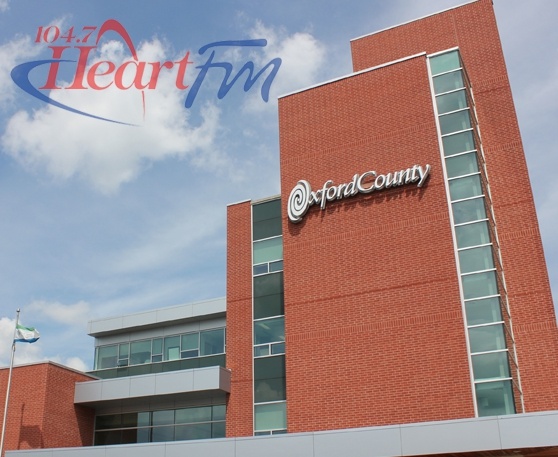 Oxford County Council has offered some suggestions to the province as they work on Ontario's Long Term Energy Plan.
Oxford County is weighing in on Ontario's Long Term Energy Plan.
The County has sent a list of recommendations to the province as they look at Ontario's energy future for the next 20 years.
Warden David Mayberry says they hope the province will join Oxford and share their vision.
"The county is purposing the idea of an innovation cluster - a hub here in the city of Woodstock where we can help people sort of bring those pieces together by bringing the people together."
Mayberry believes Oxford is in a unique position when it comes to offering advice as we strive for the 100% Renewable Energy goal for 2050.
"I think part of it comes from the fact that we know how complex it is so we need the province to sort of say, 'Yeah we need to get all the people together and do the same thing that we're trying to do.'"
Some of the other recommendations include a conservation first approach to energy management and focusing on grid networks to combine the benefits of renewable energy and emerging network control technology.