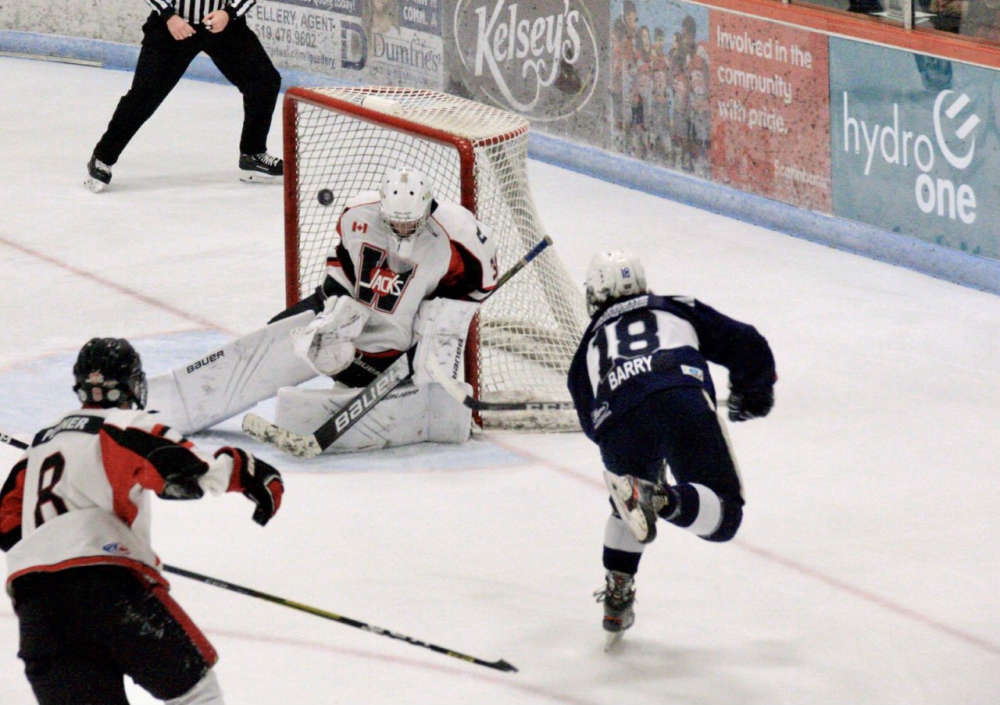 Woodstock, Tavistock and Thamesford each play two games this weekend.
PJHL - It's a two-game weekend for the Woodstock Navy Vets.
The 8-9 Navy Vets host the Tavistock Braves tonight at Southwood Arena at 7:45pm for Parkinson Society Awareness Night.
Elsewhere, the Norwich Merchants and Paris Mounties play at Nor-Del Arena tonight before Paris and Woodstock meet up for a match in Paris on tomorrow night.
Tavistock will also hit the road to take on Wellesley tomorrow.
In the Yeck Division, The Thamesford Trojans host the Dorchester Dolphins tonight and visit the Lucan Irish tomorrow night.