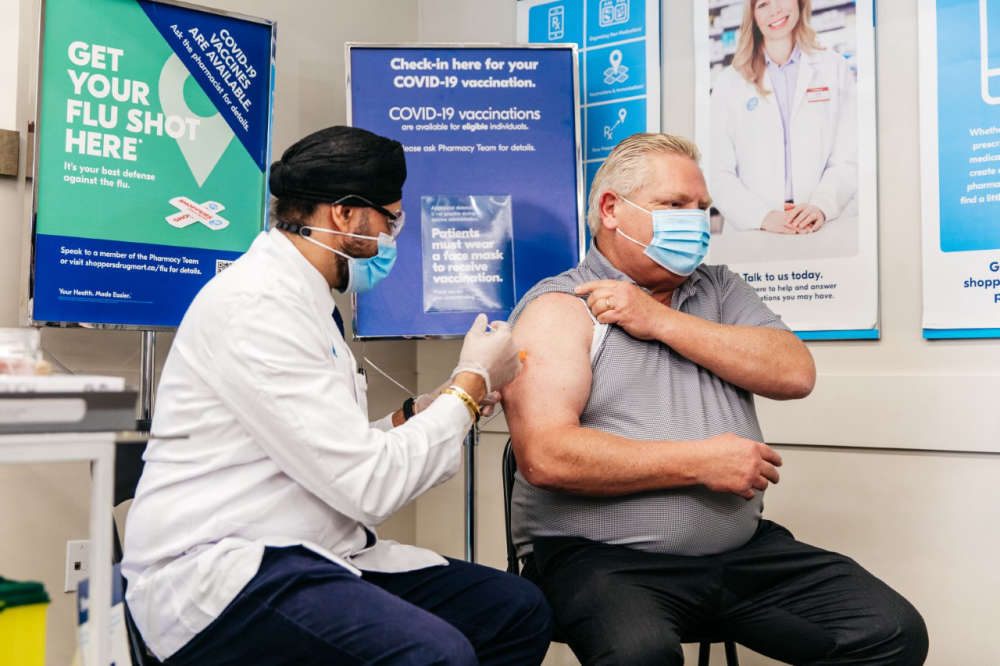 Premier Doug Ford is one of 2 million Ontarians who have now received a booster shot. Locally appointments are all booked up in the SWPH region.
Premier Doug Ford got his booster shot this morning at a pharmacy in Etibicoke.
Ontario reached a milestone today with over 2 million people now having received a third dose of the vaccine. On Monday, the Province opened up third dose bookings to anyone over the age of 18. They also shortened the interval for third doses to three months.
Several people have had a problem booking the vaccine. Locally, we have heard about long wait times on the booking system through Southwestern Public Health.