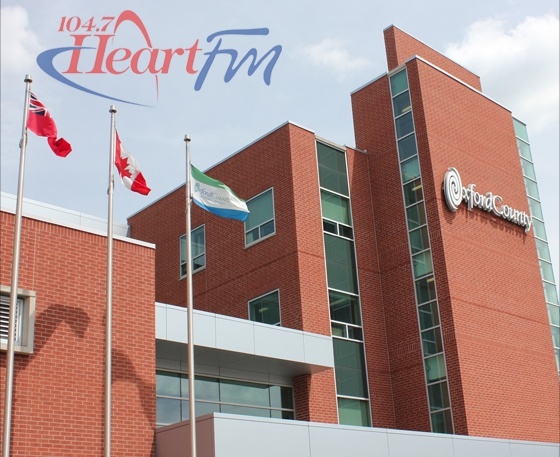 Two hospitals in Oxford County will be getting some much needed repairs thanks to funding from the Province.
The Ontario Government has announced over $545,000 in funding for two hospitals in Oxford County.
The Alexandra Hospital in Ingersoll will be getting $240,821 and Tillsonburg Memorial Hospital will receive $304,706 for renewal work this year from the Province. Funding from the province will allow the hospitals to make critical improvements at both facilities.
This year's funding will be used for repairs to the Alexandra Hospital HVAC system to improve patient safety and comfort, and reduce energy costs. Tillsonburg will replace the Electrical Transfer Switch used to switch the hospital to emergency power during power outages. The money was made available thanks to a new $7 billion booster shot to health care in the 2017 Ontario Budget.
Minister of Health and Long Term Care Dr. Eric Hoskins says he knows this money is being put to good use.
"These repairs and upgrades are crucial to ensuring all patients get the help they need now and in the future. By upgrading our hospitals' infrastructure, we are helping Ontarians get the best health care close to home."
MPP for Cambridge Kathryn McGarry made the fundraising announcement yesterday saying this is a smart investment.
"The Ontario government is committed to investing in hospitals across the province, and here in Ingersoll and Tillsonburg. As a nurse, I know first-hand how important it is to maintain health facilities, to support hard working staff and volunteers in providing top-notch patient care. This is an important investment to help meet growing health care needs in Oxford County."
Acting President and CEO for Alexandra Hospital in Ingersoll and the Tillsonburg District Memorial Hospital Frank Deutsch echoed those remarks.
"Small community hospitals play an important role in the healthcare system and we certainly appreciate this ministry funding to help us with our infrastructure needs. The funding received is vital to ensuring the integrity of our buildings. In the past few years the hospitals have used these funds to replace critical infrastructure items such as aged brickwork, boilers and elevators that we could not have otherwise replaced."
CEO of the South West LHIN Michael Barrett says this money will improve the quality of the two facilities in Oxford County.
"Ensuring patients are receiving high-quality care in a safe and healthy environment is an important part of meeting their care needs. This money will be used to renew critical infrastructure, helping our local hospitals to improve the quality of their facilities, and ultimately the quality of the care they provide."