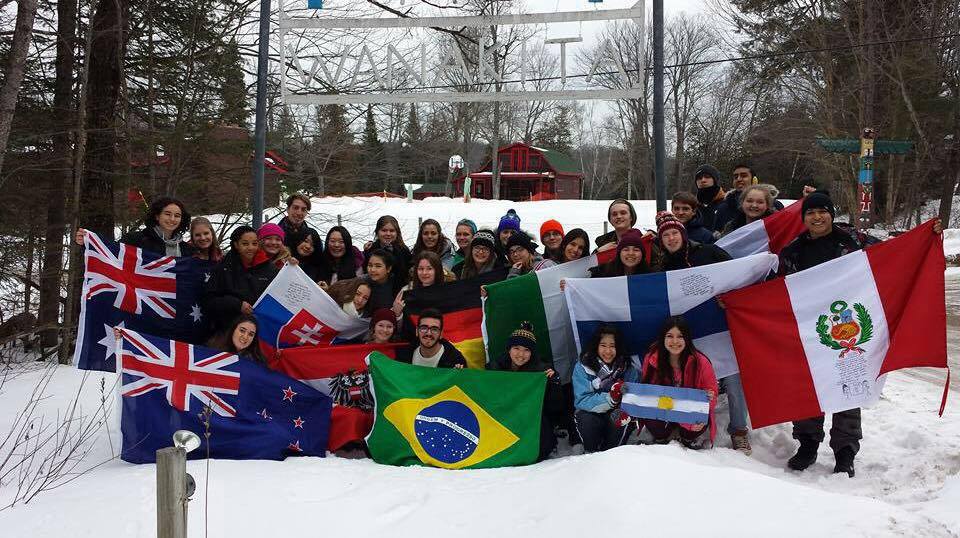 Submitted by Rotary
For decades Rotary has been sending students to live overseas and experience another life on Youth Exchanges.
ROTARY YOUTH EXCHANGE WEB
OXFORD COUNTY - The Rotary Youth Exchanges have been turning the thought of "What if I was born in another country?" into a reality.
Since 1929 Rotary has been sending thousands of teens overseas each year to live with host families, attend school and diverse in another culture. Most students find out about the program through their school or through past exchange students. If the students are interested in going on an exchange they reach out to their local Rotary club and apply. Once applied they go through a series of interview processes and if they're lucky they get accepted in!
Ingersoll's local exchange student Mackenzie Simmonds explains more about the program.
"It's an exchange program for students between the ages of 15-18 and they get a chance to move across the world for a year to one of many different countries."
Exchange students are divided into Districts. Oxford County area and the Greater Toronto Area form our local district for the exchange students. Students within this district do not get to choose what country they go to. Through the series of interviews, Rotarian's observe and decide what county each student is best matched with. The students could get sent to Asia, Australia, Europe, South and North America.
Tillsonburg's local exchange student Rebecca Fink shares on the impact exchanges have.
"I think it's beneficial for the student because when they go away and live in a different country, they get a different outlook on the world. They get to see that not everyone's life is the same as theirs and that people do things differently."
This experience changes the student making them more independent, confident and have a better understanding of the world.
What separates a Rotary Youth Exchange than other exchanges is that there is no cost. Students only have to pay for the plane ticket, health insurance, visas and spending money. Where in other exchange programs, students could have to pay up to $20,000 to be involved with the program and then have to pay for their plane ticket, health insurance, visas and spending money as well.
In comparison to other exchange programs Rotary Youth Exchanges are more involved with their students. The student is provided with various host families, a counsellor in case they are in trouble or feel uncomfortable and a Rotary club to support them. The Rotary Youth Exchange Program is strictly run through volunteers and in most cases the host families have had or currently have sent a child overseas on exchange.