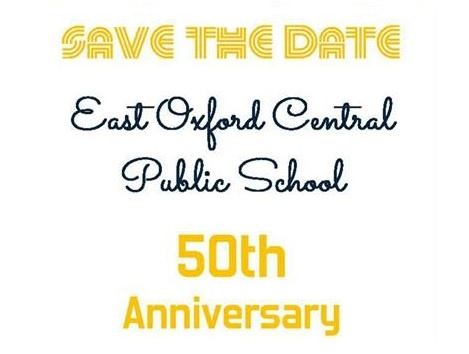 A special anniversary celebration will be taking place for East Oxford Central and the hunt is on for memorabilia.
A volunteer committee is collecting memorabilia from East Oxford Central Public School to celebrate a special milestone.
The school will be celebrating 50 years this November and they will be hosting an Open House and dance.
Chair of the 50th Anniversary committee Shelley Buchanan says they are asking for help to show how things have changed over the past half-decade.
"If anybody has any sort of memorabilia from the school that they wouldn't mind showcased we would really love some of that."
Part of the organizing committee Liz Wismer-Van Meer says they are looking for all kinds of things to display.
"You know some of the old uniforms, even though you were supposed to hand them in when you were done. If you by chance didn't hand one in. Or newspaper clippings - things like that. The musical productions that they used to put on - if you have any of those old things kicking around."
If you have something you would like to put on display for the Open House contact Shelley Buchanan at buckman539@hotmail.com. They are trying to collect all the items before October 7th.
The event itself will be on November 5th.
You can take a look at the event's Facebook Page for more information.