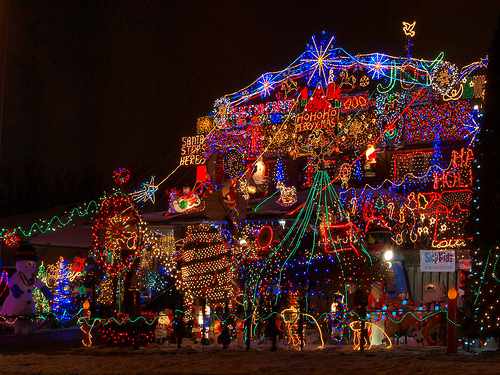 stock photo
The City of Woodstock has started selling maps for the Woodstock Christmas Tour of Lights. The bus tours have already sold out, however the City wanted to give everyone a chance to see the show.
WOODSTOCK - Maps are now available for the Woodstock Christmas Tour of Lights.
Bus tours started on Monday however they are all sold out. Administrative Assistant for the Economic Development Office Lisa Lama says, the houses are beautiful.
"It is a great opportunity for people to tour the City, see what it is all about and see the effort that homeowners have put into their lights. It really gets everyone into the Christmas spirit."
Lama says you can purchase the maps to go on your own tour with the family at Woodstock City Hall and the Southside Aquatics Centre during business hours.
"Due to popularity, we have decided to sell maps of the same tour for $5 each. All of the proceeds will go to Wellkin."
You can purchase the maps at City Hall Mon-Fri between 8:30 am and 4:30 pm and at the Southside Aquatics Centre from 8:30 am and 8:30 p.m. and on Saturday and Sunday between 9:00 am and 3:00 pm.