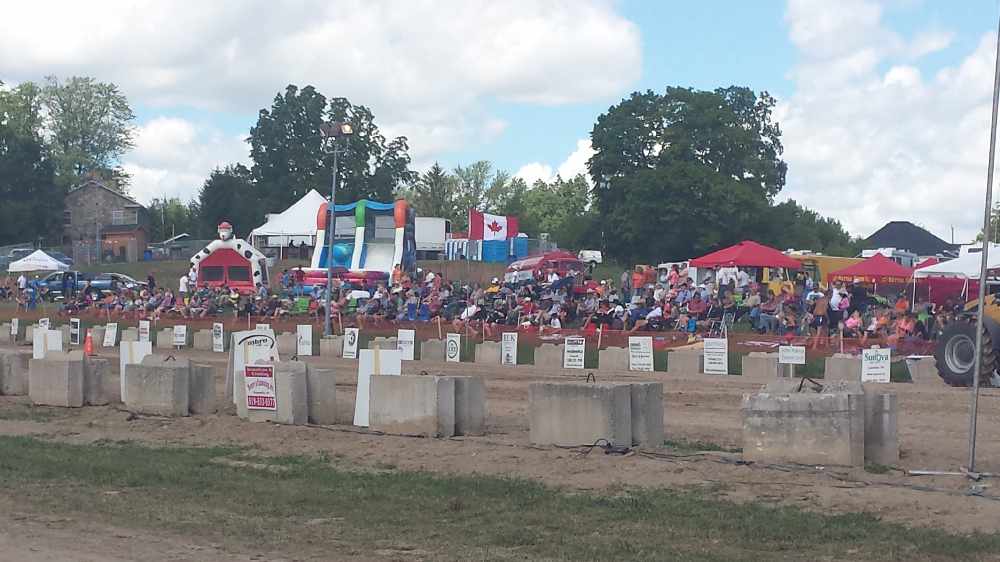 Trucks and tractors will be roaring into Embro this weekend for the Truck and Tractor Pull put on by the Oxford Junior Farmers.
EMBRO - The Embro Truck and Tractor Pull is happening this weekend.
Things get started on Friday at 4:00pm at the pull site on 106 Huron Street in Embro. Secretary and Coordinator for the Truck and Tractor Pull Virginia Jansen tells Heart FM the event is put on by the Oxford Junior Farmers.
"So Junior Farmers is a group of primarily rural youth aged 15 to 29. We are quite active within the community and we run the tractor pull as our biggest fundraiser, so all of our funds stay within our club or we donate them out to the different volunteer groups who help us out along with several other very worthy causes within the Oxford County community."
The pull features many power-pullers with enormous range, from 1 horse power to the Heavy Pro Stock. They will even have the traditional horse pulls on Saturday morning. Jansen explains what sets the Embro Truck and Tractor pull apart from other pulls in the region.
"The capability of weighing the really, really big farm stock tractors, so that is one of our claim to fames in Embro, if you bring it, we will stop it, and we will stop every tractor that comes. It's kind of nice to see those really big tractors pull and the crowd always gets a kick out of it."
You can find more information about the Embro Truck and Tractor pull and their full schedule online here.