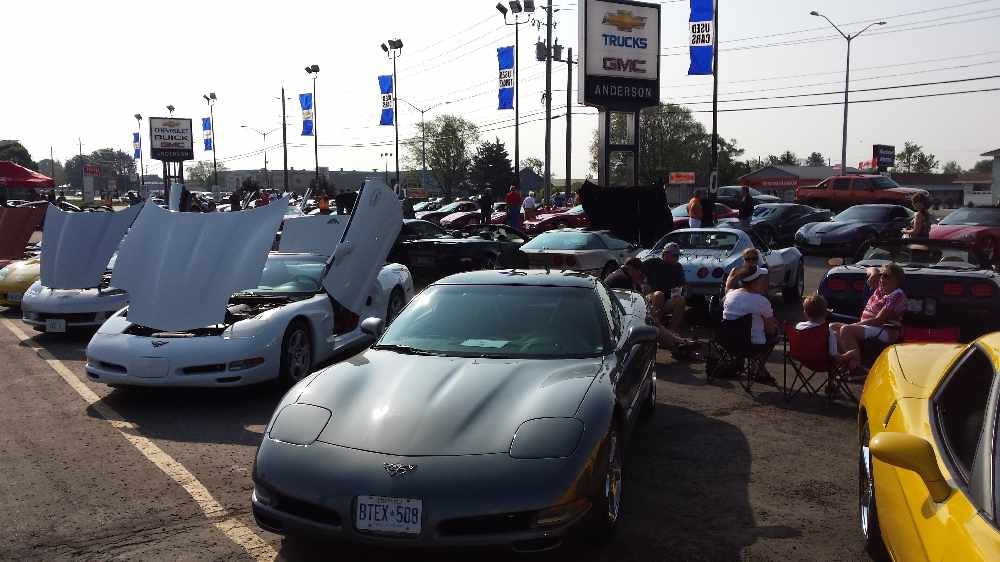 Hundreds of shined up Corvettes will be rolling into town to show off and help the United Way.
WOODSTOCK - Hundreds of Corvettes will cruise into Woodstock to show off and help out the United Way.
Anderson GM's Vette Fest is back.
Dale Anderson says their celebration of all things Corvette has helped raised over $36,000 through the years.
"Every Corvette that comes in pays an admission. Well that all goes to it. A friend of ours from General Motors usually brings a car down and takes people on test drives of a new Corvette. That usually goes to it as well."
The entry fee for Corvettes is $20, spectators are free. Enthusiasts can also climb behind the wheel of a new Corvette and take it for a test drive after donating $20 to the cause.
A special auction will also take place this year - Tina Sawdon has made a quilt using tee shirts from the 15 year history of the event.
It's happening from 9 a.m. until 1 p.m. tomorrow.