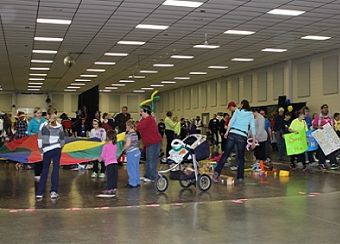 The Walk for Alzheimer's events in Tillsonburg and Ingersoll raised a combined $35,600. Woodstock's walk is happening this weekend.
TILLSONBURG & INGERSOLL - The Oxford County Walks for Alzheimer's got off to a strong start, and are on track to meet funding goals.
Executive Director Shelley Green says the over goal this year is $129,000.
"So right now we're sitting just over $24,000 for Tillsonburg and in Ingersoll we've raised $11,600 so we're really in line with what we did last year. We know money will come in over the next several weeks. Money trickles in for a while afterwards."
The Alzheimer Society of Oxford hopes to raise between $93 - 92,000 at the Woodstock Walk this upcoming Saturday to meet their target of 38% of their total funding.
The Walk in Woodstock is taking place at the Oxford Auditorium from 2 p.m. until 4 p.m.
Although there are only a few days left, Green says there is still time to register and take part. Pledge forms can be found online or by stopping in at the Alzheimer Society's office. People who want to take part as a group or team are also invited to stop in and get all the information beforehand.
The Walk for Alzheimer's features games, face painting, free food, mini massages, door prizes, and a silent auction.