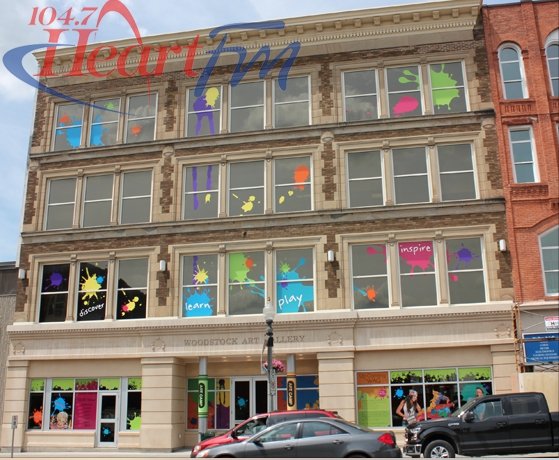 The Woodstock Art Gallery has put out a request for proposal as they look to rebrand themselves in 2021.
WOODSTOCK - The Woodstock Art Gallery is looking to rebrand itself in 2021.
They have put out a request for proposal to come up with a new logo for the Art Gallery.
Communications Coordinator Robin De Angelis explains what they are looking for in a new design.
"We're looking for experience in developing logos and branding and we have a specific eye maybe for designers who have experience in the arts and culture industry. And we just want to see a body of work that has a high quality and a designed quality that we, as a committee, are looking for."
She adds they're hoping to see a wide range of applicants, from small professionals who own a business to larger organizations.
The rebranding committee will select three finalists and will each receive a $1,000 stipend to develop a new logo for the Gallery. De Angelis says they will then offer $5,000 to the final designer.
She says they consulted with the Association of Registered Graphic Designers, a professional body for Ontario.
"They pointed us in the direction of doing a request for proposals. And the idea behind that is really to lay out all the expectations, the qualifications that we're looking for, the criteria that we're going to be using to evaluate these submissions and really formalize the process. So it really was born out of a desire to just create as much energy as we can and get as many applications as possible, from as far across Canada or locally, and then the RFP is something that was designed as an industry standard to really support graphic design professionals."
The logos will be presented in the foyer for community input over the spring and summer of next year before the final logo is selected by the Rebranding Committee.
The successful candidate will then be responsible for developing a brand guide, letterhead, business cards and other branded material. These will be unveiled, along with the logo, in November 2021.
Applicants can send in their portfolio samples, along with a resume or CV outlining their professional experience and their references here.
De Angelis says the initial application period is until November 13th at 5:00 pm.