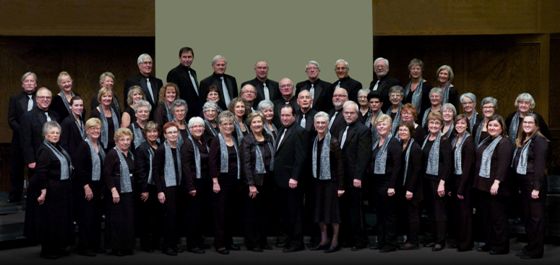 The Woodstock Choralaires will be singing their way into the festive season with a special concert.
WOODSTOCK - Woodstock's Ambassadors of Song will be getting people into the Christmas spirit with a special concert.
The Woodstock Choralaires will be performing Festive Christmas. Director Geoffrey Warder has a few tricks up his sleeve to make this show memorable.
"We're going to start off with some of the more lusty Christmas Songs like the Boar's Head Carol and Wassailing and that. We do have some traditional Christmas music in for sure. We've got a couple of new pieces in as well - new to the choir, something more contemporary. I think the big piece is - I'm looking forward to the Vaughn Williams Fantasia on Christmas Carols. It's a really interesting, neat, big piece. It's not new; it's just over a hundred years old now."
The Starlight Orchestra will be joining the Choralaires on Saturday, December 10th. There are two performances at the Maranatha Church: the first is at 2 p.m. and the second is at 7:30 p.m.
Tickets can be purchased for $20 and are available at Merrifield Book Shop, at Ticketscene, or you can call the Choralaires at 519-536-7630.