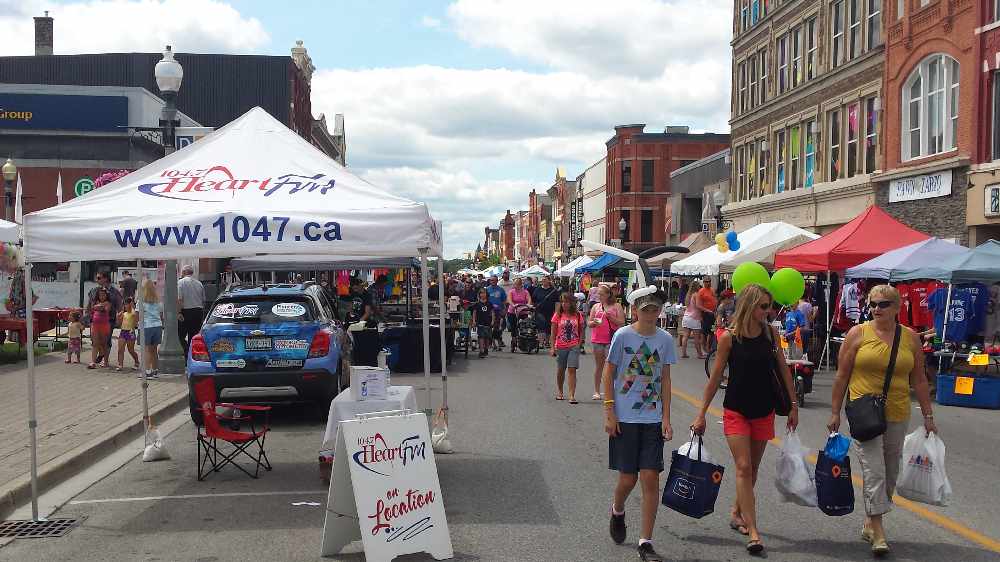 Downtown Woodstock will be turned into a giant party for four days with the annual Streetfest Festival.
Woodstock's annual Summer Streetfest is back again with plenty to see and do for the whole family.
Formerly known as Summer Days the event has made leaps and bounds over the last decade with over 30 thousand people attending each year.
Kelly Morrison from Woodstock Business Improvement Area tells Heart FM what will happen to Downtown Woodstock during the four days of fun.
"It transforms into an amazing street party. We have the opportunity to close Dundas street for several blocks here in downtown, which we are lucky to be able to do that - on Ontario Highway. So we are pretty fortunate to have that and basically we take over the street."
The four days of fun will be from August 10th-12th with plenty to see and do for the whole family to enjoy.
Morrison tells us what things we can expect to see and enjoy at the festival.
"We will have lots of fun inflateables and interactive stuff for the children, we have a petting zoo, pony rides, as well, and then we get to the fantastic vendors and the entertainment. So this year we are happy that we will have 20 vendors starting out with us on Thursday as we kick off Streetfest."
Summer Streetfet is free to attend. You can find more information online here.