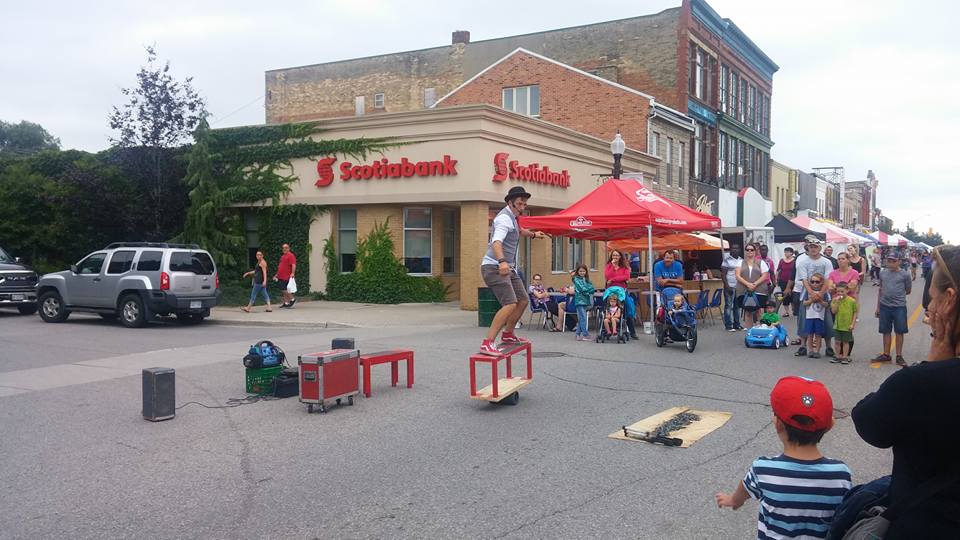 Woodstock's annual Summer Streetfest has a full slate of live music and events happening today.
WOODSTOCK - Streetfest continues today with a full slate of live music and entertainment in Downtown Woodstock.
The music starts at 10 a.m. and they will be having shows all day long.
Kelly Morrison from Woodstock Business Improvement Area tells Heart FM they also have plenty events for the kids.
"We will have lots of fun inflateables and interactive stuff for the children, we have a petting zoo, pony rides, as well, and then we get to the fantastic vendors and the entertainment. So this year we are happy that we will have 20 vendors starting out with us on Thursday as we kick off Streetfest."
Morrison says they have shut down Dundas Street for the past three days.
"It transforms into an amazing street party. We have the opportunity to close Dundas Street for several blocks here in downtown, which we are lucky to be able to do that - on Ontario Highway. So we are pretty fortunate to have that and basically we take over the street."
Today's music lineup features Teachers Pet, The Larry Myles Band, The Groove Kings, Upside of Maybe, Soul Tripper, Kate Channer and Thorn and Roses to name a few.
They will also have the Remax Hot air balloon today until noon. You can find more information online here.