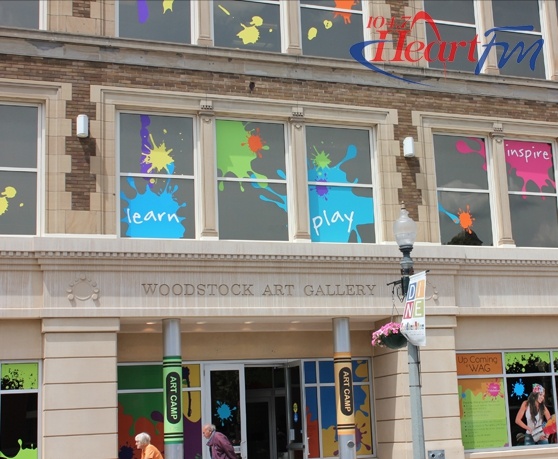 The Woodstock Art Gallery will showcase artwork by Oxford County students.
WOODSTOCK - The Woodstock Art Gallery is hosting a pilot project event featuring local youth artists.
Youthquake will feature some amazing work from local students in Oxford County.
Head of Education with the Gallery Stephanie Porter tells Heart FM the goal of Youthquake to share some of the amazing work our local artists are doing with their peers and the general public.
"The first floor will feature the World Premiere of the documentary 'Let's Shoot Crap' from a graduate of St Mary's High School Michael Doyle. On the second floor will be Art Beat which will feature artwork from students from CASS and Oliver Stephens Public School."
Porter says they wanted to house an event that displayed some of the amazing local talent from our young people.
"The Art Gallery provides that environment for youth to express themselves and I think that everyone has something to say and this is their night to have their voices heard through art.
Youthquake is being done with College Ave Secondary School and Oxford County Public Health. It is happening on Wednesday May 31st from 5pm to 7pm.