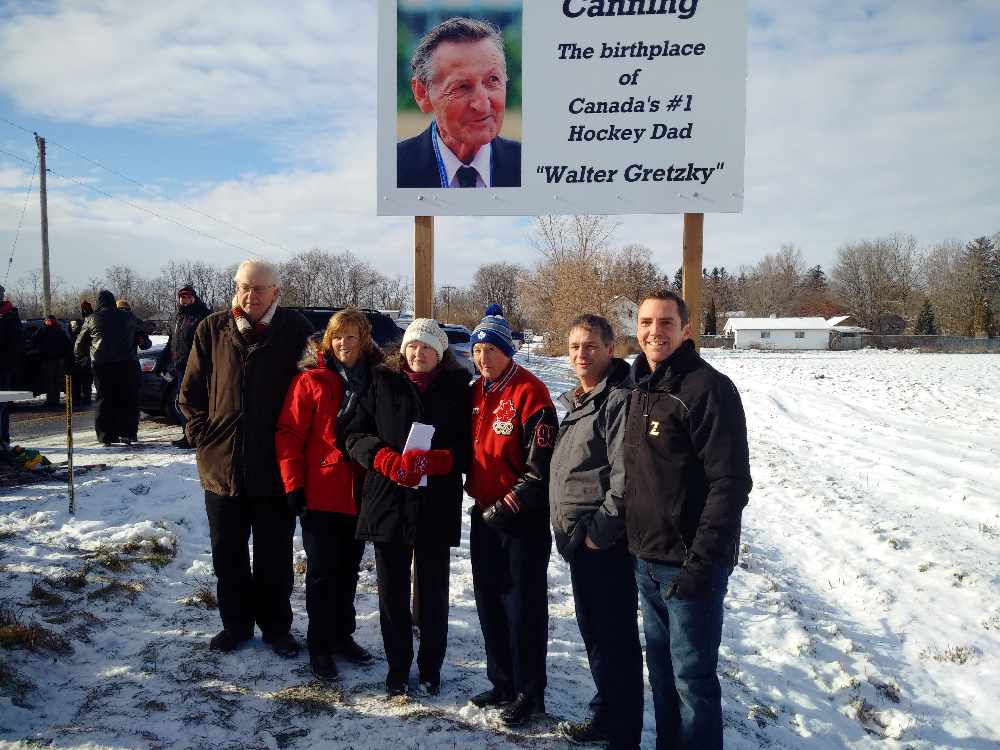 The City is looking to convert Walters designated parking spot at the arena into a permanent memorial for everyone's favourite hockey dad.
Brantford - The City of Brantford is looking to ensure nobody every parks in Walter Gretzky's spot at the arena.
They have asked the Gretzky family if they would support converting Walter's designated spot at the Wayne Gretzky Sports Centre into a permanent memorial.
This is just one of several ways the City of Brantford is looking memorialize everyone's favourite hockey dad. They have already named a golf course after him and his birthday October 8th is officially, Walter Gretzky day. He was given the title of Lord Mayor in 2007.
Walter Gretzky passed away on March 4th of last year. Walter may be Brantford's Lord Mayor but he was actually born in Oxford County in Blandford-Blenheim Township in the small hamlet of Canning. He even played for the Junior B Woodstock Warriors in his teen years.