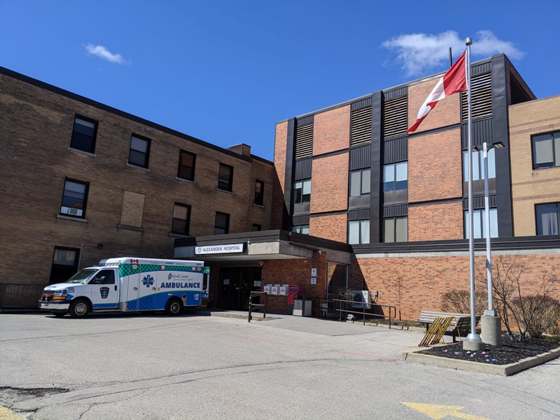 Two patients tested positive for COVID-19 in the combined in-patient unit at Alexandra Hospital on Friday.
INGERSOLL - A COVID-19 outbreak has been declared at Alexandra Hospital in Ingersoll.
Officials say two patients in the combined in-patient unit tested positive for the virus on Friday. They have already notified all of the patient's friends and family members.
The hospital is now conducting surveillance COVID testing of all inpatients. Newly admitted patients will also have to take a COVID test.
Restrictions are now in place for visitation. Only those who are considered necessary visitors for compassionate grounds will be allowed.
Chief Operating Officer Mike Bastow says the safety of all patients, physicians, and staff is their number one priority.
"We want to reassure the public that our precautions, practices, and protocols to address COVID-19 within the hospital continue to be followed carefully. Our goal is to curb transmission within the hospital as well as protecting the health and safety of our community."