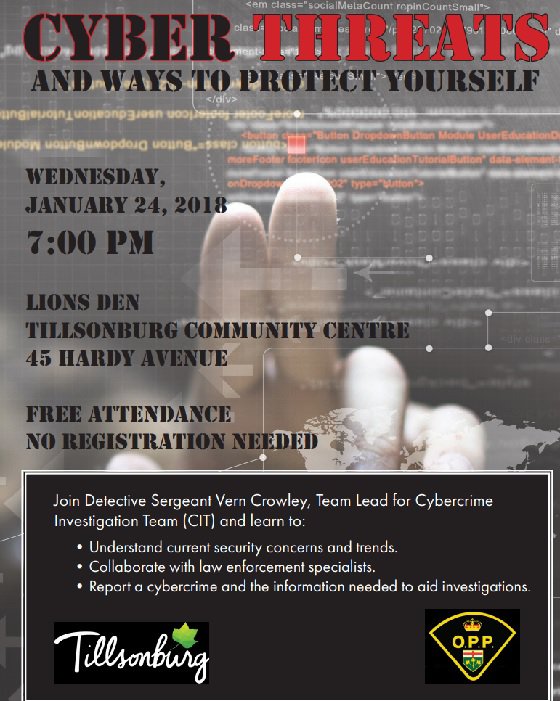 Oxford OPP and the Town of Tillsonburg are teaming up for a free information session on cyber security and cyber threats.
TILLSONBURG - Oxford OPP are leading a Cyber Threats information session, sponsored by the Town of Tillsonburg.
Those who attend will get a chance to understand the current online security concerns and trends. They will also collaborate with law enforcement specialists and find out how to report a cybercrime and the information needed to aid investigations.
This is a free event and registration is not required. It's happening on Wednesday January 24th at 7:00 pm in the Lion's Den at the Tillsonburg Community Centre.