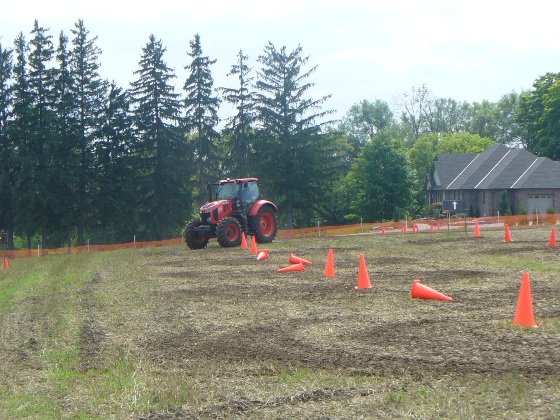 Just one day left to check out Canada's Outdoor Farm Show in Woodstock.
WOODSTOCK - Day two of Canada's Outdoor Farm Show is in the books.
Over 40,000 people are expected to take in the show which wraps up on Thursday. People from all over get a chance to see some of the latest in farm technology and innovation. You can even test drive some of the farm equipment and trucks. Kubota is offering a Ride and Drive with the new M-7 tractors at the show. Product Manager Martin Carrier tells Heart FM the reaction they have gotten from farmers who have taken them up on their test drive.
"The most important thing that they have told us about that tractor is how easy it is to drive it and how comfortable it is because farming is a very long day and they want the cab to comfortable quiet and the ease of operations is crucial."
Companies are also doing live demonstrations of their new equipment and their are a lot of interactive displays. They have also have livestock on hand, lot demonstrations and tons of stuff for the entire farm family. You can find a complete list of all the events happening on Thursday online here.