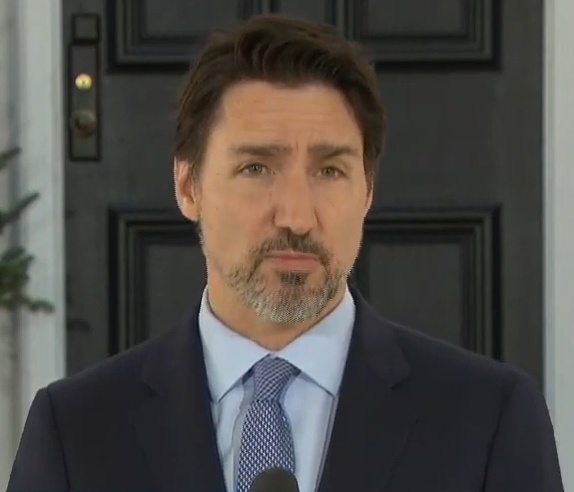 The federal government announced today they're contributing $9 million through the New Horizons For Seniors Program to United Way and $7.5 million will be going to Kids Help Phone.
CANADA - The federal government announced new funding today to help those most vulnerable in the country, as well as organizations.
Prime Minister Justin Trudeau held a press conference outside of Rideau Cottage in Ottawa this morning, announcing the federal government is contributing $9 million through the New Horizons For Seniors Program to United Way.
The program will provide a whole range of services to seniors with things like check-ins and grocery delivery.
"For far too many people home isn't a safe place to be, for others it's somewhere they're isolated and alone and for too many more they have no place to go at all. Tough times fall first and hardest on the most vulnerable in our communities but we can change that. We can make sure that no one is left without help."
Prime Minister Trudeau adds seniors are particularly vulnerable during COVID-19 and even if they're safe and isolated, this is not easy on them as they may be having trouble to get groceries or they've already been isolated and this is just an extra degree of stress on them. He says the United Way in Ottawa is already stepping up by providing meal delivery to seniors.
Trudeau says the government is also providing funding to organizations, as $7.5 million will go to Kids Help Phone to invest for more counsellors and more volunteers.
"I know these past weeks have been tough. You haven't seen your friends, you're not able to go to school, you've been hunkered down with your parents and you're watching the world you know change radically. It's a source of anxiety, it's a source of tension, maybe there's extra tension in your family but there are people who can help."
He says kids can call Kids Help Phone at 1-800-668-6868, text them at 68-68-68 or go online. He says they're there to listen, support and make sure kids know they're not alone no matter where they live 24 hours a day, seven days a week in English and French.
Prime Minister Trudeau also announced earlier this month they committed $200 million for shelters.
"We promise to help everyone get through this tough time. If you can't get to go home because it isn't safe or because you don't have a home, we're not going to forget you. We'll work with the organizations you rely on and we'll have your back."
He adds this new funding is already having a huge impact, pointing out a homeless shelter in Toronto who can now rent out additional space to isolate residents with COVID-19 and keep everyone safe.