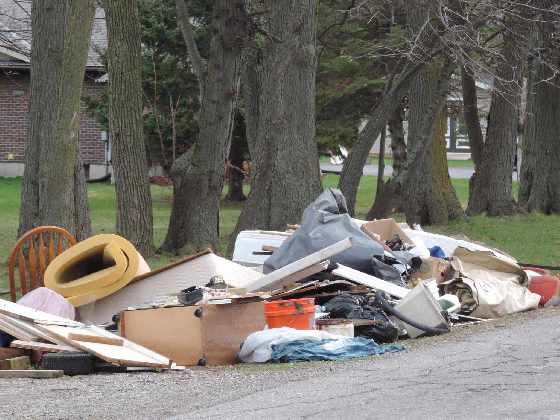 Construction of the Woodstock Bulk Item and Household Hazardous Waste Depot is set to take place this spring and summer.
WOODSTOCK - Woodstock's upcoming Bulk Item and Household Hazardous Waste Depot should be up and running by the end of the year. Construction will take place this spring and summer on the corner of James Street and Springbank Ave.
City Engineer Harold de Haan tells Heart FM how the depot will benefit Woodstock residents.
"It will provide about 40 opportunities a year to drop off their household hazardous waste, recyclable old electronics, tires, bulk items all that kind of stuff at the James Street yard instead of having to pile it up at the curb and leaving it there."
Council approved a fee structure for the depot at their recent meeting. It will impact people bringing in large waste but some items can be dropped off for free. de Haan gives us the details.
"Ten dollars a car, thirty dollars a pick up truck or a trailer. However household hazardous materials, electronics and a few other things will be exempt from that fee."
Right now Woodstock residents have to place household hazardous waste, old electronics and other bulk items at the curb for collection. Each resident also must wait for one of their 8 assigned times a year to do so. This does not have any extra cost to the resident aside from what is already included in their taxes.
According to Woodstock Mayor Trevor Birtch, the curbside collection structure may change in the future.
"We're giving direction to the staff to look at 2018 as having a special tag and call in program for large article pick up at home as we anticipate many individuals will be able to bring those articles to the depot."
Council will continue to discuss the future of curbside collection at upcoming council meetings.