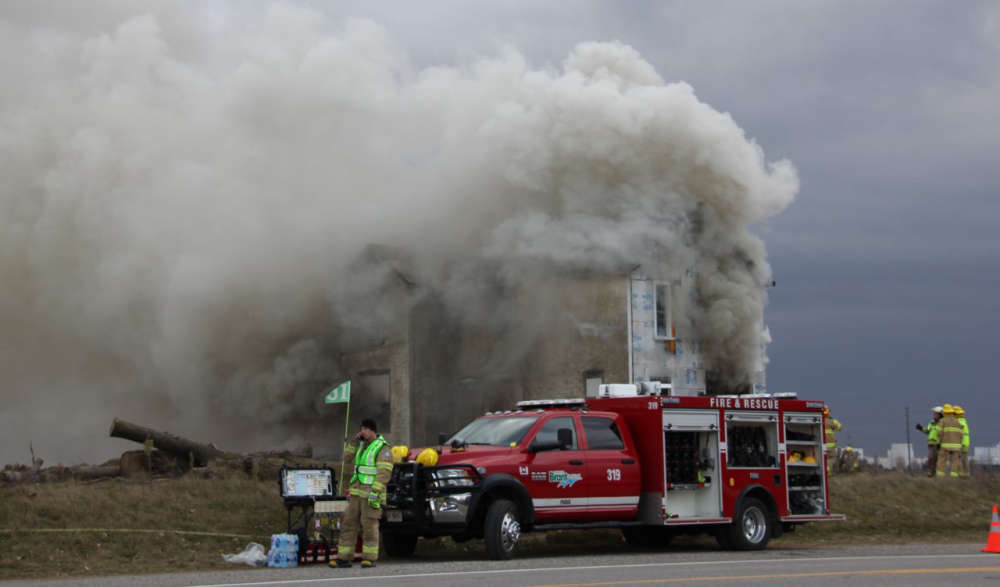 Submitted photo
The Brant County fire department will have a controlled burn on Rest Acres Road tomorrow in order to train 31 new recruits.
PARIS - New fire recruits will get an excellent opportunity to practice a number of skills.
On Saturday August 6th, a controlled burn is taking place at 982 Rest Acres Road, where 31 new recruits will be completing a critical training exercise. Fire Safety Officers, as well as a number of seasoned firefighters, will be supervising the burn to ensure everyone's safety.
Darren Watson, Acting Fire Chief for the County of Brant, says the owner of the property has allowed them to use their existing building. He also has some advice for people to stay safe.
"We encourage you to avoid the area, if possible, Saturday morning as it will be smoky and a number of fire service vehicles will be on site."