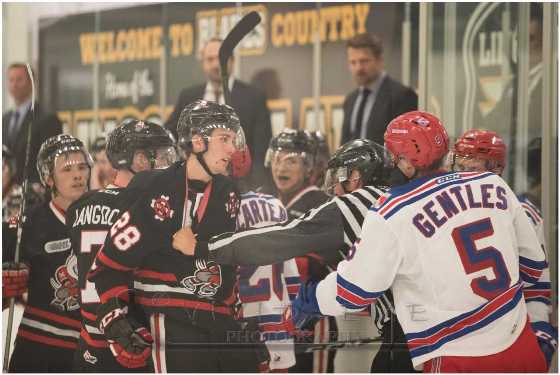 17 year old Andrew Bruder is making the jump from Junior C to the OHL after making the Niagara Ice Dogs.
WOODSTOCK - A 17 year old from Woodstock has taken the next step in his hockey career.
Andrew Bruder made the Niagara Ice Dogs out of training camp, one year after playing for the Woodstock Navy Vets. Bruder tells Heart FM how the Navy Vets prepared him for the next step.
"Woodstock was a great organization, it really taught me a lot, playing with and against older, stronger guys in Junior C, has really helped me prepare for this big jump."
Bruder will play forward for the Ice Dogs and is still fighting to carve out his role for the upcoming season. His goal right now is to make the lineup for every game and he is working towards his ultimate goal of making it in the NHL. Bruder explains his reaction when he found out he was able to make the jump from Junior C to the OHL.
"It's been crazy so far, it's a dream come true, honestly I'm speechless, really it is a dream come true, it's been awesome."
Bruder grew up in Woodstock and previously went to high school at St. Marys. He is now currently living in Niagara for the season. Bruder is the only Oxford County born player in the OHL at this time.