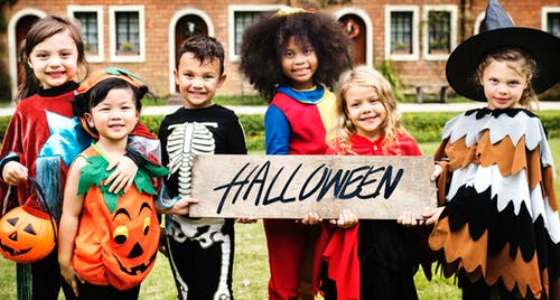 The end of the month will bring a Halloween costume shop to the "Friendly City." From 9 a.m. until 12 p.m. at Cowan Sports Park on the 30th, you will be able to go pick out a costume for free.
WOODSTOCK - There will be an event to make sure everyone has a costume for Halloween this year.
The Friendly Ghost Costume Shop is back for another year, as it was started 10 years ago by a local mother, who had four children to buy costumes for.
Organizer, Sarah Allen says how the event works.
"So, the idea was that we were going to reuse costumes. So, I asked people to donate their costumes that their kids aren't using anymore. We put them all out on tables, and families can come get costumes, completely free of charge."
Allen adds that there will be costumes ranging is size from premature to adults, as they want to make sure all are able to make their Halloween fun.
She mentions, where you can drop off costumes to help with this event.
"We do have two locations where you can drop off costumes. I have Little Caesars in Woodstock who has partenered with me, then I also have Jack's Jungle Play in Woodstock, the kids playground, they have a big bin, and they take costumes completely year round."
Allen says that there will also be a table set up for building your own costume, if you are looking to add a piece to something you already have.
The event will take place at Cowan Sports Park in Woodstock on Saturday, September 30th from 9 a.m. until 12 p.m.