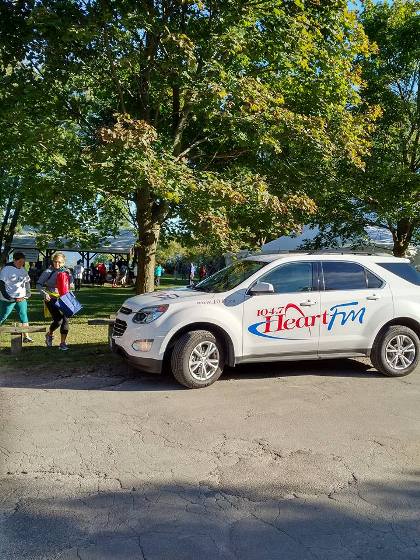 The Hike for Hospice at Roth Park raised thousands of dollars for the local Sakura House Hospice.
WOODSTOCK - Hike for Hospice was a huge success for VON Oxford this year.
Fund Development Coordinator Michelle Horwood tells Heart FM they had a great turnout this year.
"It was a great day, we had over 400 people participate and we raised over $88,000 and counting for the Sakura House.
Horwood says they the event moved from the Spring to the Fall this year and they switched from Sunday to Saturday. She says they will definitely consider keeping the fall date.
"We will obviously chat with everyone and see how it went but we had a wonderful turnout and raised a lot of money so the switch seemed to have paid off."
Those who attended got to participate in a 1k, 5k and an 8k walk around Roth Park.