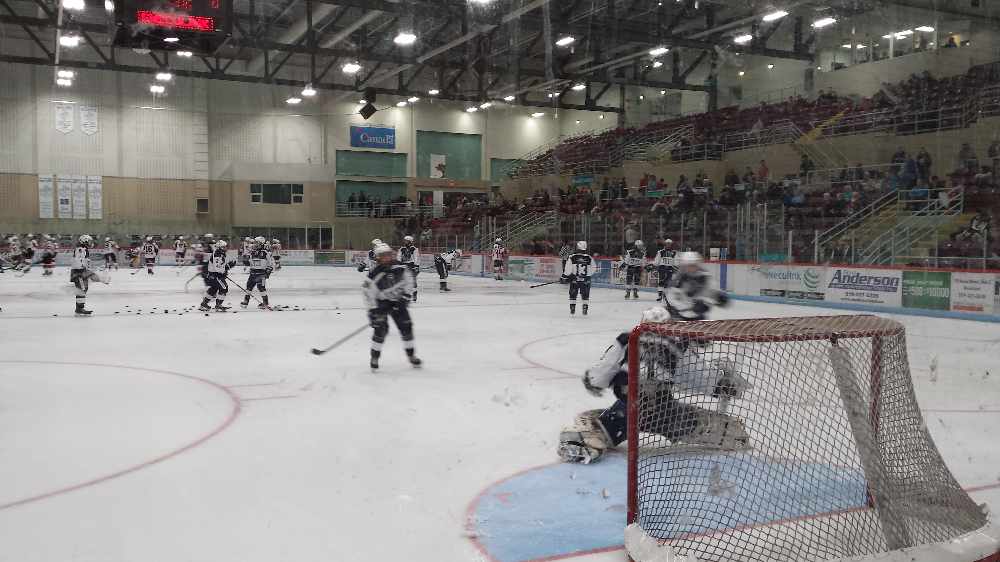 You can purchase tickets now for the Woodstock Navy Vets first game in well over a year happening next Friday September 10 at Southwood Arena.
WOODSTOCK - For the first time in almost two years, the Woodstock Navy Vets will hit the ice at Southwood Arena in Woodstock.
The first exhibition game is Friday September 10th against Mitchell.
They have 6 exhibition games to get ready for the season:
- Friday, September 10th @ 7:45pm vs. Mitchell
- Saturday, September 11th @ 7:15pm at Mitchell
- Friday, September 17th @ 7:30pm at Dorchester
- Saturday, September 18th @ 7:45pm vs. Dorchester
- Saturday, September 25th @ 1:45pm vs. Stayner
- Sunday, September 26th @ TBA at Stayner
Fans will be allowed in the building and you can buy your tickets in advance now. The regular season opens on October 1st, with a good old fashioned battle of Highway 59 when the Navy Vets take on Arch Rival Norwich. They will hit the ice at the Norwich Community Centre on the Friday night. The Vets will return to the Community Complex on Saturday October 2nd for their home opener against the Tavistock Braves.
The team has a ton of new players this year and a new General Manager in Matt Fidlin. Fidlin has a ton of Jr. B experience, including a Sutherland Cup with Waterloo. He has been busy rebuilding a team that has had over a dozen players from the last season move on thru graduation or other opportunities, including star captain, MVP and leading scorer Kyle Walker.
The PJHL Doherty Division will have a different look this year. Ayr has moved up to the GOJHL, Paris has joined the OHA senior level Graduate League and Delhi is taking a leave of absence.
The other remaining teams Norwich, Tavistock, Burford Bulldogs, New Hamburg Firebirds and Wellesley Applejacks will be joined by the Hespeler Shamrocks who have moved over from the Niagara region PJHL Bloomfield Division.
They will be allow fans in the building at 50 percent capacity this year. One thing that has changed is you will have to buy your tickets beforehand, which you can do online here.