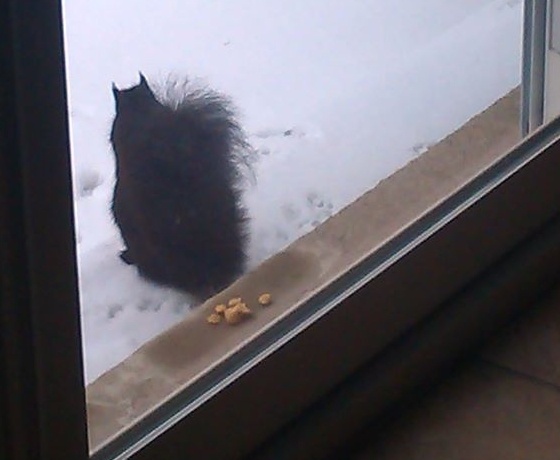 Ingersoll Council is being asked to consider a bylaw prohibiting people from feeding wildlife after animals invade neighbourhood.
INGERSOLL - A man from Ingersoll has asked town council to consider a new by-law that would prohibit people from feeding wildlife.
Jim Gonder says his neighbourhood is full of wild animals like squirrels, skunks, mice, groundhogs, moles, voles, birds, and even a fox because people keep feeding them. Gonder says you are not doing the animals any favours by feeding them.
"First of all it is not that healthy for the animals themselves because they stop foraging for food because a food source is readily available. Squirrels for example can develop metabolic bone disease if their diet consists primarily of nuts and feeding them the wrong way can make them quite ill."
Gonder says he is not the only one with complaints.
"I'm not the only person who has relocated squirrels and other animals because we have become overrun with them; we have had property damage particularly from the squirrels chewing on our fence and one of our sheds."
Council thanked Gonder for his comments and advised staff to look into similar by-laws in other towns and come back to council with a report.