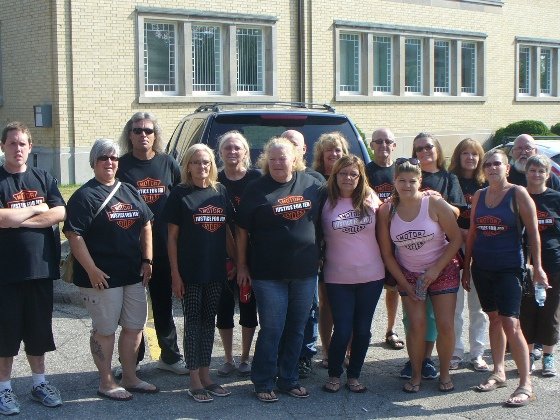 A bail hearing for a Woodstock man charged with manslaughter has been delayed for the third week in a row.
WOODSTOCK - Well over a dozen people wore Justice for Jed t-shirts at a bail hearing this morning.
They were showing their support for 48 year old Jerry Klassen who was killed inside his home in Woodstock on July 13th. For the third week in a row the man accused in his death had his bail hearing delayed. 24 year old Flavius Miron has been charged with manslaughter in Klassen's death. He appeared before the courts this mourning via a video conference. His bail hearing has been delayed until next Friday at 10:00 a.m.
The group wearing the Justice for Jed T-shirts say they plan on attending every court appearance and they think their numbers will grow over time. They are wearing the shirts to show their support for a fallen friend.
A publication ban has been issued regarding the details of this case.