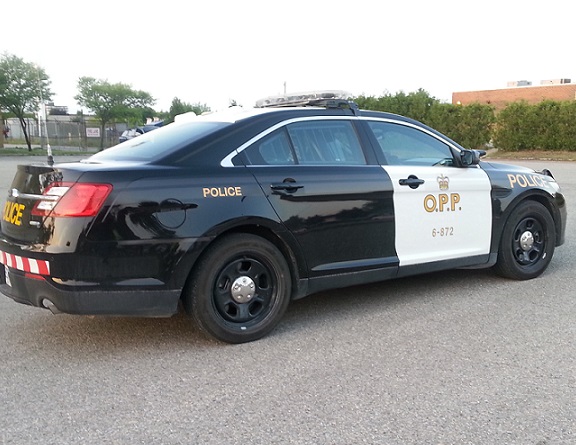 These briefs include a home targeted with spray paint in EZT, a stolen mailbox in Zorra Township and an antique sign stolen in Ingersoll.
EZT - Oxford OPP are investigating after a house was the target of mischief in East Zorra-Tavistock.
Police were called to Oxford Road 8 on Monday morning after a home was hit with spray paint. Police say the vandals spray painted the inside and outside of the shed on the property and the concrete area around the pool. All of the windows on the shed were broken and another pool shed on the property was vandalized.
OPP say the damage was likely done while the owners were away between Monday July 31st and Tuesday August 7th.
---
Zorra Township - A mailbox has been stolen from a home in Zorra Township.
Police say the mailbox was taken from a home on 29th line overnight on Saturday August 5th. It was removed from the end of the driveway.
The mailbox is described as stainless steel with black lettering on the side.
The theft is valued at approximately $200 dollars.
---
INGERSOLL - A sign worth over $2,000 has been stolen from property on Bell Street in Ingersoll.
Oxford OPP say the sign was taken sometime overnight between Tuesday and Wednesday morning. It was hanging on a fence in front of a wood pile on the property.
The sign is described as an antique coal sign, approximately 4X4, and is red, black and white in colour and has holes from previous projectiles that were fired at it.
Anyone with information on any of these crimes is asked to contact Oxford OPP or Crime Stoppers.