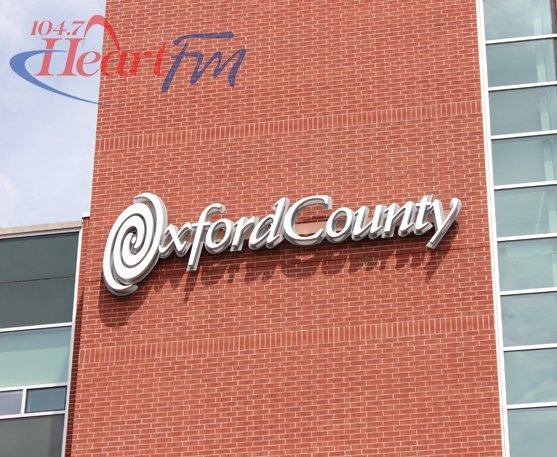 File Photo
Virtual Net Metering and Zero Waste were some of the topics Oxford County brought up at the AMO Conference in Ottawa.
OXFORD COUNTY : Oxford County had a strong presence at the Association of Municipalities of Ontario or AMO conference.
The County had a number of representatives at the conference in Ottawa last week. Oxford was involved in Delegations for the Ministry of Environment and Climate Change with a focus on Supporting Oxford's project to establish Ontario's first virtual net metering program.
Warden David Mayberry tells Heart FM they also talked about their zero waste goals.
"We had a chance to talk about our zero waste program and how we are trying to actually fulfill the commitments or the obligations and ideas in the Waste Free Ontario Act."
Mayberry says AMO was also a chance to bring up some issues, including some of the concerns surrounding the proposed high speed rail line from Windsor to Toronto.
"Some of the challenges of putting a rail line through agricultural land and the impact it is going to have on farmers, particularly farmers who will have their land split by the rail. So we talked to the Ministry and we talked to the leaders of the opposition to raise that issue. We are not really opposed to the building of a high speed rail, we just want to know the answers to the problems that this is going to create because all of these things do create problems. We want to make sure that we have the right answers before we start, rather than discover that they were never thought of later on."
Mayberry adds another topic they were asked to speak on was the Counties virtual net metering plans.
"So with Virtual Net Metering we will be able to produce power at one place or at a number of places and be able to use it in a number of other places all within the same customer. So the County could produce power at the landfill site and be able to use it a waste water treatment or water treatment in Ingersoll or Woodstock. We wanted to raise those kind of issues to encourage them to think kind of broadly as they develop their virtual net metering or their net metering program."
Oxford also had delegations with the Ministry of Municipal Affairs, with focus on Passive House and/or net-zero energy efficiency standards for building projects and the Ministry of Energy, with a focus on virtual net metering project and Passive House/net-zero standards for building.