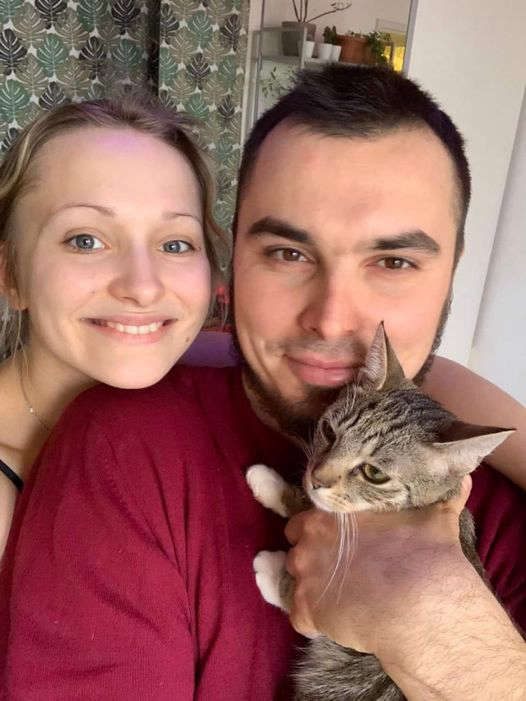 Bohdan and Diana will be moving into the Mazur home in Woodstock on April 28th.
WOODSTOCK - Families in Oxford County are getting ready to welcome Ukrainian refugees.
The Mazur family has a young couple who will be moving into their home starting on April 28th. Wes Mazur says the couple was supposed to get married this year, and then the war hit.
"There names are Bohdan and Diana, they are a younger couple from Ukraine, who had to flee with their family. They all fled to Poland a couple of weeks ago and the couple has decided they do not want to go home, because they fear, they do not have a home to go to."
Mazur found out about the program after hearing a story on Heart FM news of the Murray family and he reached out to help through the online Facebook groups.
"Thanks to Heart FM for posting the story you did last week, regarding that Facebook page, and Richard Hone and what he has done and the Murray family is doing as well. Not everyone can do this, it is a huge commitment but it is super important."
Mazur explains why his family decided to host refugees.
"I'm a 4th generation Ukrainian Canadian, watching what unfolded in Crimea, all those years ago was very difficult to watch and certainly what has transpired since February 24th is even more compounded. My wife Sarah and I and our kids, our hearts are broken for these people. We are very fortunate to have a roof over our head and a little extra space and we just wanted to do something. We Stand with Ukraine, we have the posters and the signs on Facebook but we just wanted to do something a little more tangible to help out and show our support."
Mazur is looking for some help in furnishing a room for Bohdan and Diana. He specifically is looking for the following items:
- double or queen bed
- matress / box spring for above
- dresser
- night stand
- lamp
- Etc
You can find more information about hosting a family from Ukraine online here.
The Mazur family has also set up a Go Fund Me for Bohdan and Diana which you can find online here.